Why celebrating Independence Day is more vital than ever after the havoc caused by Covid
25th June 2021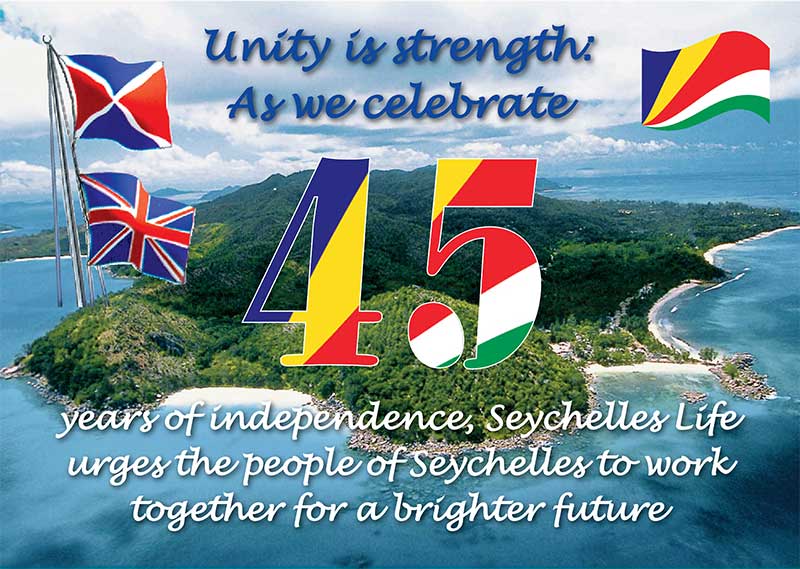 By Lewis Betsy
The 29th June has always been an important day for me and for my beloved Seychelles.
The independence of our nation from Britain on that day in 1976 was a turning point in our history.
Almost every year on that date I've organised functions for the Seychellois diaspora in the United Kingdom and they have been great successes. The turnout has always been rewarding and has emphasised to me the importance of always celebrating this milestone.
It has not been plain sailing, but I've always had the determination to organise the event year in and year out.
Unfortunately this year, as I am in the Seychelles, I have not been able to organise the event in the UK. The Covid-19 pandemic, of course has altered everything anyway.
Here, in Seychelles especially in the last three months, Covid has been bad and the cases have been high. It has even affected people on Praslin and La Digue. We clearly still need to work extra hard to stay safe.
That is why this year, as we celebrate 45 years of independence, I want to urge all the people of Seychelles at home and abroad to be strong and think how they can help others.
The transmission of the virus means that physically being together is not sensible. But it is vital for all of us to stay united.
I've always believed that unity is very important for our small nation. We have been divided for too long. By acting as one, Seychelles can progress further and this will ensure a better future for us.
So despite Covid and all the death and havoc it has brought to us all, I do see a light at the end of the tunnel. The vaccination programme appears to be working and with that reassurance, I am confident that we will survive and come out of this situation stronger.
We have been through so much together over the past five decades that being positive is essential.
With that thought, on behalf of Seychelles Life, I want to wish everyone a happy Independence Day. We deserve it.