Teenage swimming star Felicity beats the odds to score three championship medals
3rd May 2016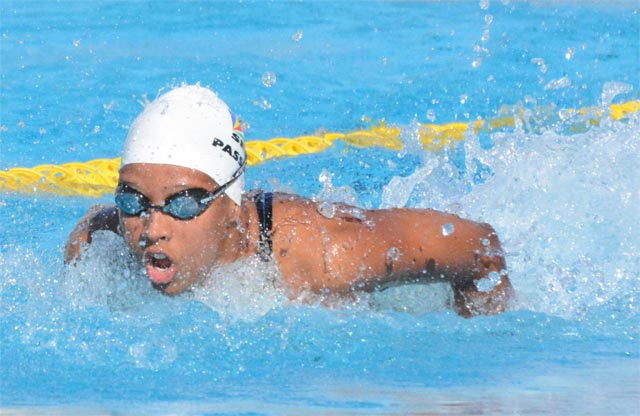 Swimmer Felicity Passon overcame illness to claim three championship medals for Seychelles.
The 16-year-old swimming star fought off a stomach bug to win one gold and two silver medals at the National Aquatic Championships in Durban, South Africa.
"I am really proud of myself,' she said after taking gold in in the 100m butterfly and silvers in the the 50m butterfly and 100m freestyle elite youth category, while also setting a new national record of 57.89 seconds.
And – unlike the other competitors – all this was without a coach by her side.
Her mother Lydvine Passon, who always accompanies her, said: "Under the circumstances I am very, very proud and very, very happy. She is a long way from home, a long way from school and doesn't have a coach. She is giving her best especially in the last two days. She
has suffered from a stomach bug but she is not letting anything stop her."
Felicity, who is studying in the UK and has exams coming up, said: "I do my training on my own, my coach from England sends different programmes, but I'm OK to be here without a coach. I'm used to it. It's not so bad."
There is the prospect of her going to the Olympics in Rio.
"I already swam my main event, which is the 100m freestyle, the event that I have the closest qualification time for Rio. If I do get another chance I will do my best to meet the qualification time and it will be a bonus. If I don't it's not the end of the world for me."