South Africa consulate opens up new opportunities
31st March 2016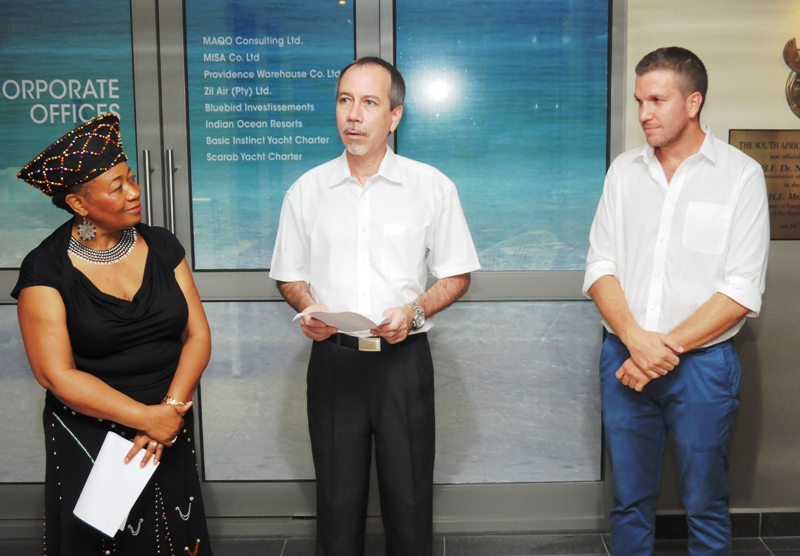 Seychellois have greater opportunities for travel and business now that there is a South Africa consulate in Victoria.
The consulate in Eden Plaza was opened by the South African High Commissioner Dr Nomvuyo Nokwe.
Dr Nokwe said the diplomatic presence "will enhance and strengthen the already warm bilateral relations".
"We believe that between our two countries there is so much to be done," she added, citing the Blue Economy, investment and tourism as opportunities for "a new level of bilateral relations between the two countries".
She remarked that many Seychellois tourists fly to South Africa, and more South Africans should be encouraged to visit Seychelles.
Foreign Affairs Minister Joel Morgan described the opening as a historic occasion in the ties between the two countries.
Since the establishment of diplomatic relations in 1993, the two countries have signed many agreements and memorandums of understanding, resulting in close cooperation in many areas.
These, he added, include trade, air services, tourism among others.
Mr Morgan said an air ticket to South Africa can now be bought on Praslin.
"This shows that significant progress has been made in all these areas," he said. "The cooperation will further develop with the opening of the consulate. The consulate opens up many opportunities for the future."
Rod Thorrington, a businessman from South Africa, is the honorary consul in Seychelles.
The move could help tourism in Seychelles. The highest number of visits from the African continent in 2015 came from South Africa, with 13,500 visitors. Additionally Air Seychelles has now increased the number of flights per week between the two countries from three to five.