So surprised, the winner of Seychelles beauty pageant
1st June 2015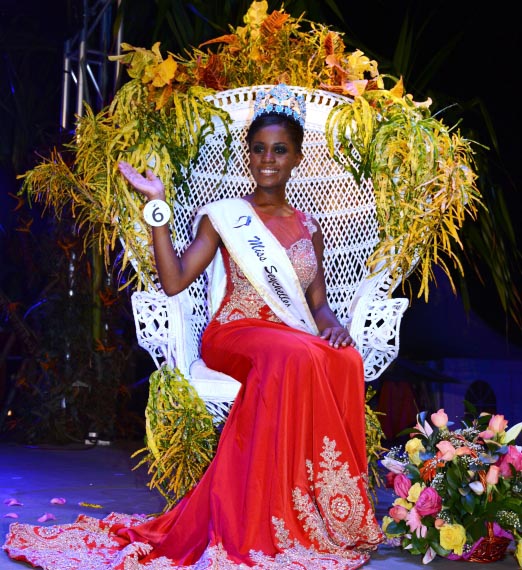 She may have spent months preparing for it, but Linne Freminot was taken completely by surprise when she won the title of Miss Seychelles ... Another World 2015.
The 21-year-old said: "I was not expecting it."
Linne was crowned in a ceremony held at the Ephelia Resort & Spa at Port Launay.
She said later: "I feel so emotional, and I'm so happy and so honoured that the judges have chosen me. I want to make them proud, I want to make Seychelles proud."
Twelve girls contested the title. Petra Richard, 20, was first princess while Genevieve Rene, also 20, clinched the second princess title
Linne added: "I thought Petra was going to win it. But then when they said that Petra is the first princess, I was like 'this is for me'. I was emotional before they mentioned my name."
Minister for Tourism and Culture Alain St Ange had told the 12 girls: "Tonight one of you will get a new life and we hope that it leads to greater things."
Sherin Naiken, the chief executive of the Seychelles Tourism Board, said the raison d'être behind the Miss Seychelles beauty pageant was to create role models who were humble and ready to serve the country and work with the people.
She urged the winning girl to make Seychelles proud.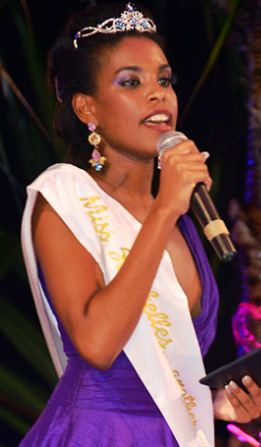 Camila Estico, the outgoing Miss Seychelles, crowned the 2015 winner. She said: "Having had the chance to represent my country has been an honour.
"Tonight presents a moment of reflection for me as I look back on the year I have spent being Miss Seychelles.
"I thank all those who have made this journey a good and memorable one for me. It was an honour and privilege for me to represent my beautiful country Seychelles."