President thanks the envoys who fly the flag for Seychelles
11th October 2018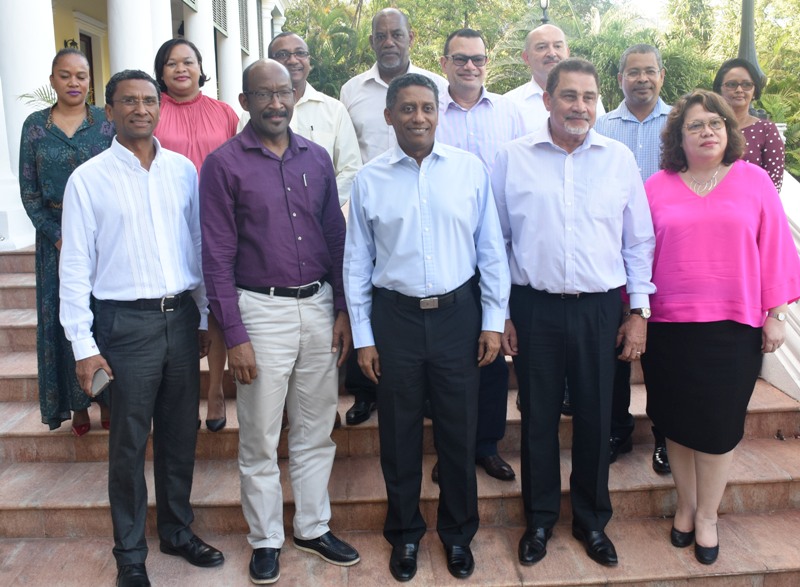 Danny Faure has shown his gratitude to the men and women who represent Seychelles overseas. The President met with the nine ambassadors and one chargé d'affaires, for an hour at State House.
Sylvestre Radegonde, the country's ambassador in Paris and dean of the Seychelles diplomatic corps, said the meeting was important as it was the President who defined the country's foreign policies and appointed ambassadors. He went on: "This meeting was for the president to thank us for what we do."
Also present at the meeting and photo call, above, were Vice-President Vincent Meriton, who is head of the foreign affairs department, and Secretary of State for Foreign Affairs, Barry Faure.