Oil spill threatens major disaster for Mauritius
11th August 2020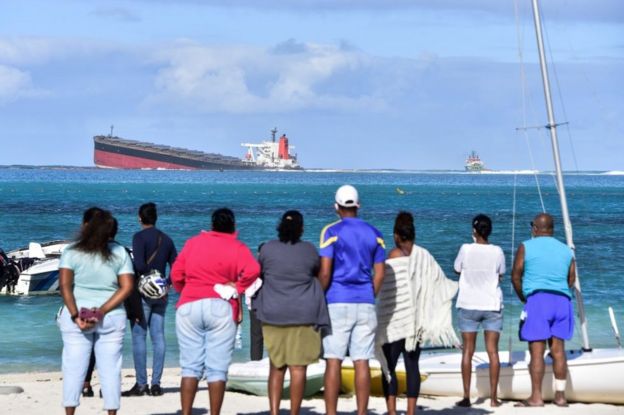 Mauritius is preparing for a "worst-case scenario" after a cargo ship ran aground on a coral reef and 1,000 tonnes of oil poured into the sea.
The Japanese bulk carrier MV Wakashio, which was believed to have been carrying 4,000 tonnes of fuel oil, became stranded on 25 July.
Prime Minister Pravind Jugnauth said some 500 tonnes have been safely pumped out, but large cracks have reportedly appeared in the hull and the ship may now "break in two".
Jugnauth has declared a state of emergency and appealed for help, as the spill is a double blow for Mauritius critically damaging both the environment and a tourism industry struggling with the effects of the coronavirus pandemic.
Questions have been asked why the government did not act sooner when the ship ran aground at Pointe d'Esny, a rare wildlife sanctuary, last month. A local resident said: "This is a catastrophe. The authorities did nothing for days. Now it's too late."
Happy Khamule from Greenpeace Africa warned that thousands of animal species were "at risk of drowning in a sea of pollution, with dire consequences for Mauritius' economy, food security and health".