Mancham speaks up for the rights of the 'voiceless'
7th June 2016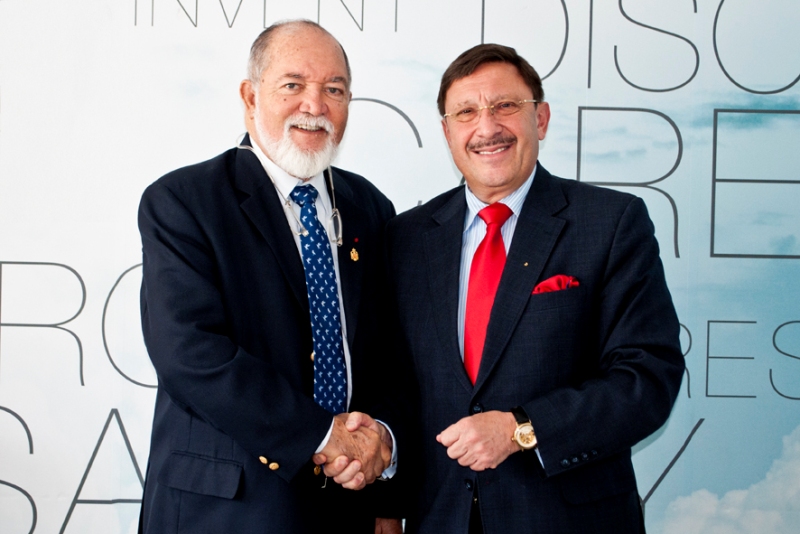 Sir James Mancham has been busy on the diplomatic front in Europe.
He attended a high-level conference in Belgrade concerning the "Future of the Romas in Europe'" which was jointly hosted by the European Center for Peace and Development (ECPD) and the Luxembourg Institute for European and International Studies.
He told the meeting in Belgrade: "There was never a static cohesion of Romas under one leadership. In this connection, they have behaved like stateless people or people belonging to a failed State and often their right to citizenship and respect for their human rights have been neglected or overlooked. Following the creation of the European community, various initiatives have been taken by various European nations in an endeavour to solve the plight and provide them with their human rights and dignity as a people."
He went on: "In the light of the grave illegal immigrants crisis now menacing Europe, the problems of the Roma were being swept under the carpet once again. Luckily for them, there are institutions like the ECPD and Luxembourg Institute for European and International Studies ready to provide a 'voice to the voiceless' and keep discussion about the Romas and the need to find solutions to their problems on today's agenda."
Earlier, in Hamburg and Berlin Sir James had discussed the problems of the Roma and other issues with the Executive Board of the World Future Council and the Institute for Cultural Diplomacy.
Sir James then travelled on to Bulgaria where he was welcomed by Maxim Behar, Seychelles Consul General in Bulgaria.
While in Sofia, it was announced that Sir James has been appointed Ambassador of the leading public relations corporation M3 Communications Group.
Mr Behar, who is also founder and chief executive of M3, said: "He is a great human, great personality and globally recognised peacemaker. I am sure he will spread out all over the world the professionalism of our group and will be our true valuable representative."