Let us make this special Independence Day celebration a party to end all parties
3rd May 2016
By LEWIS BETSY
This year is a significant date in the history of Seychelles. It will be 40 years since our beautiful islands had their Independence granted and I want to celebrate this milestone with the best ever Seychellois gathering in the UK.
However, this time I want to do it differently: I want all the Seychellois diaspora to get involved so we can mark the event in style.
My website, Seychelleslife.co.uk, has hired the venue – the Paradise Banqueting Halls in West London for 2nd July – now I invite everyone to pitch their ideas and support to me to ensure that we can create something magical.
I call on all Seychellois artists, musicians and caterers to join together so we have an event that people will remember for a long time to come.
Sponsorship is important too and I promise that all those who offer their support will be given full recognition and promotion both through Seychelleslife.co.uk and all event publicity.
This is a great opportunity for everyone to step forward with their personal suggestions and play an essential role in what could be the party to end all parties.
I plan for key parts of the evening to be finalised by the end of May 2016, once I know who wants to take part.
It would be fantastic to see not only established artists such as musicians, DJs, and Sega Dancers, sign up, but also new and up-and-coming acts. Caterers who can offer something fresh and original as well as prepare popular and traditional dishes should also feel they can be an important part of this.
We want an atmosphere where everyone, guests, organisers and performers alike, feels welcome and part of the community.
This celebration, like each one of the community events we have previously organised, is to bring together Seychellois diaspora from all over the UK and Europe.
By being in touch through such events I believe we can become stronger and more supportive of each other in the best possible way.
I want to make this not only a successful and dignified tribute to Seychelles gaining nationhood on 29th June, 1976 but a great moment all Seychellois can share, so I will be in contact with Seychelles- linked organisations and communities in the UK, the Seychelles High Commission, and the Seychelles Tourism Board in Britain.
The event will take place on Saturday 2nd July, 2016, at the Paradise Banqueting Halls (formerly Sandson Palais and now refurbished) at 8 Cavendish Parade, Hounslow, TW4 7DJ. The nearest Tube Station is Hounslow West (Piccadilly Line)
This is our great moment and I know that together we can make it happen. For further details please contact me via Email: lewisbetsy@hotmail.co.uk or Mobile: 07790 269940. I look forward to hearing from you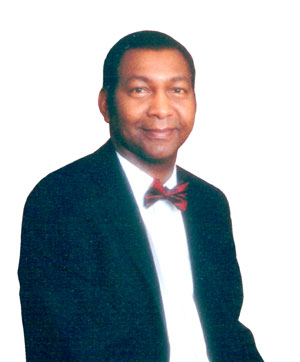 Lewis Betsy
Publisher
Seychelles Life