Kevin's goal is to help as many young players as possible
10th September 2019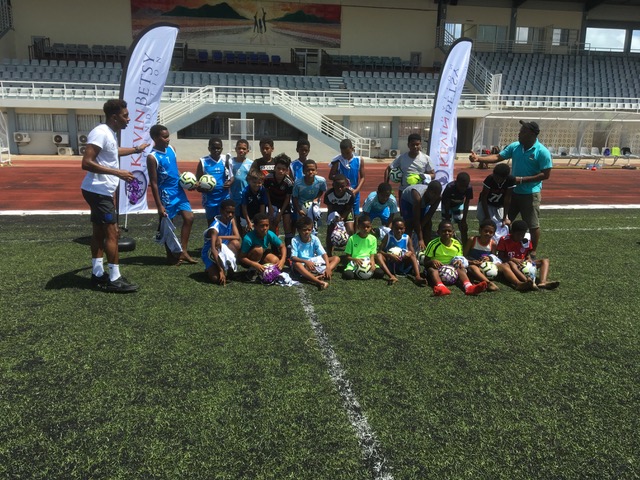 Kevin's itinerary in Seychelles was devised to allow him meet up with as many sports people as possible. His schedule went like this:
A visit to Praslin secondary school, where he was welcomed by James Barra. Kevin met the children and donated football kit and footballs, gave a talk and answered questions.
At La Digue, he was greeted by headteacher Sir Michael Madeleine and Elsie Ernesta of the Seychelles Football Federation (SFF). Equipment was given to the school and Kevin took part in a question and answer session with the pupils.
On Mahé, he had a education workshop in partnership with the SFF and was welcomed by George Bibi and his staff with around 50 aspiring coaches in attendance. There was a theory-based session in the morning and then a practical demonstration with Academy players.
A tournament named after Suketu Patel was set up in partnership with the Seychelles Football Federation at Stade Linite. The Foundation named the tournament after Suketu Patel as recognition for his positive role in developing Seychelles football and infrastructure especially in securing finance to build stadiums and pitches at Mahe and Praslin. The event saw more than 100 youngsters participating and 10 teams.
Kevin had a training session with U10-12 players which Plaisance and Mont Fleurie participated afterwards he gave the players footballs and bibs.