Just as we anticipate what the New Year can bring, an unhappy reminder of our past
18th December 2017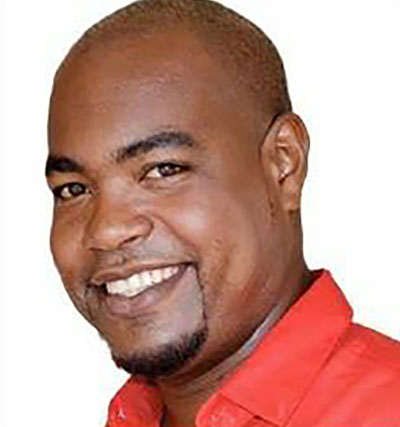 By Lewis Betsy
Some things you can't easily forget and it is interesting that as 2017 comes to a close we get a vivid reminder of our brutal past.
I refer to Egbert Aglae, the MNA for Port Glaud, who has rightly been brought to task for the outrageous comments he made at a sitting of the National Assembly this month.
He said that mistakes made by previous presidents were all "worth it when you look at where the country has reached now".
This caused massive upset to many people in Seychelles and abroad and I thought an apology or retraction was demanded.
We got that and rightly so. In this day and age, we cannot let hardcore SPUP, SPPF, and Parti Lepep members continue to insult the people of Seychelles and the opposition groups.
Since the 5th June 1977 after the unlawful Coup d'Etat, many terrible things have taken place in Seychelles. We have seen thousands flee the islands, we have had people "disappeared" in great numbers, while others have been imprisoned without charge or trial, including myself.
What is important now is that we've got an opportunity to change course for the betterment of all Seychellois and its people
The apology helped clear things up but it lifted the lid of what many people still think.
Mr Aglae, who of all things is actually on the Anti-Victimisation Committee, clarified his remarks saying he never referred to "disappearances, tortures, imprisonments or exiles" when talking about the mistakes of the two ex-Presidents.
He didn't have to, but he should have known that is exactly what would have been on people's minds. It is implicit when you refer to the the past political state of our country.
The Leader of the Opposition Wavel Ramkalawan called on Mr Aglae, "as a young politician, to apologise".
Mr Aglae, 37 – and so clearly not that young – is the Parti Lepep MNA for Port Glaud. He responded, saying: "If people felt directly affected by what I said, I formally apologise."
"I again say sorry if I offended anyone and know that I didn't mean to."
I note that one commentator considered that Mr Aglae offered "an insincere, halfhearted and reluctant apology".
Whether the politician was, as some say, an "imbecile" or just foolish and naïve I leave for you to judge. I know what I think.
Seychelles has been through a lot in the last 40 years and people are still sensitive about the past. Today, however we have an opportunity to change the country for the better.
We need, all of us, to get together to save our beautiful homeland because in the words of President Faure, Seychelles is bigger than any of us.
I am still deeply troubled by other issues. The drugs situation is a cause of much unease and crime is still making the headlines – I am thinking of the poor Swedish woman attacked on a beach. There are still beggars everywhere you go.
Also, the cost of living is getting higher and higher and a year has gone and nothing has changed .
Meanwhile, I see that President Danny Faure and Vice-President Vincent Meriton have been out and about.
Mr Faure took a brief holiday in the United Arab Emirates while Mr Meriton travelled to China, where he met top officials of the State Council responsible for the State Oceanic Administration and High-Tech enterprises of Solar Energy and ICT.
Mr Meriton, as president of Parti Lepep, was also due to hold talks with officials of the Chinese Communist Party.
I wonder what gifts he will bring back to Seychelles?
Let's hope 2018 bring real changes for the people of Seychelles.
So. Happy New Year to you all.
My wish for next year is a Presidential Election and hopefully Seychelles can go further on the road to peace and harmony.