It just gets bigger and better at Port Victoria
25th February 2016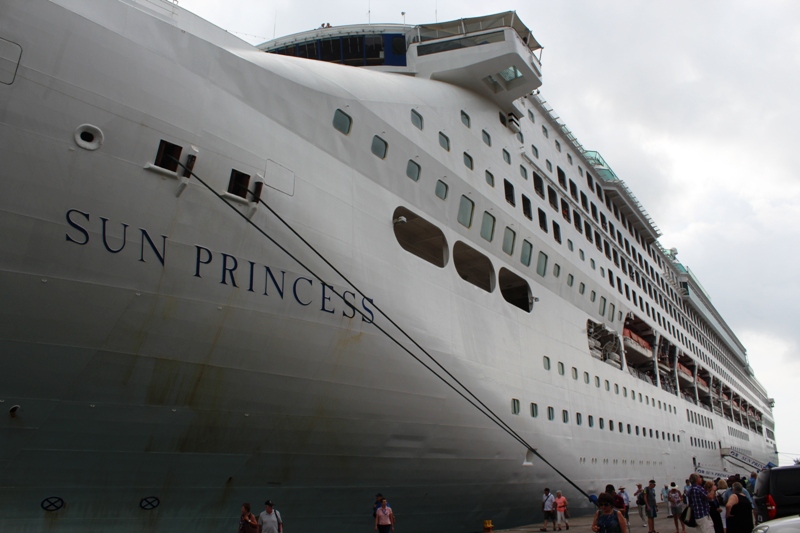 She may be the longest ship to berth in Seychelles, but the visit of the 261-metre Sun Princess was significantly more than just about beating records.
The Sun Princess holds the record of having the most passengers on board – 1,935 – and with 870 staff the largest number of crew.
However, with Seychelles now in the middle of a cruise ship season that lasts from October to April, observers note that the number of calls by luxury liners has surpassed that of 2015.
This all boosts the Seychelles economy.
The visits give passengers "the chance to see the sights and spend on some well-deserved souvenirs" said Allen Chetty, director of operations at Seychelles Ports Authority.
Mr Chetty added that many of the cruise ships leave the port in the evening as they prefer to sail during the night giving their passengers the opportunity to visit a different port the following day.
"Seychelles is a stop-over port as most of the vessels we welcome here are usually en route to European destinations or South Africa," he said.