I have quit politics and look forward to my new challenge, says Alain St Ange
13th April 2021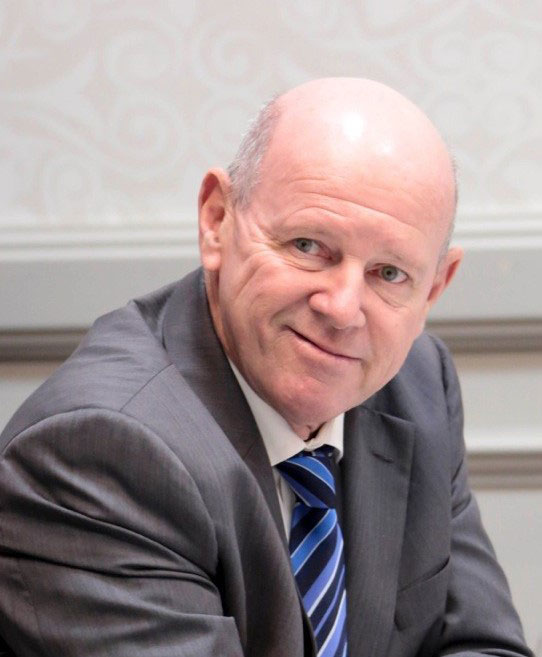 Alain St Ange, the much-acclaimed former Tourism Minister for Seychelles and who as leader of the One Seychelles opposition party came third when he contested the Presidential election in October 2020 has taken a job back in tourism. He will promote holiday islands in Indonesia after being approached by an Indonesian developer. Mr St Ange, who is also president of the African Tourism Board, tells Seychelles Life why he is going to use his considerable skills to help another country as the Covid-19 pandemic appears to ease… and that at 66 he has quit politics for good.
Seychelles Life: Congratulations on your appointment promoting tourism in the islands of Indonesia. You must be excited at taking on such a massive challenge at this time. How difficult do you think it will be?
St Ange: I am humbled and privileged by the exciting opportunity to play a part in building the tourism industry of Indonesia. It will be no small feat, but I am committed to the task and will give it my heart and soul. I was raised within the tourism industry and have spent my entire working life within the tourism sector, both within the private sphere and in Government, and have years of experience to bring to the table.
It appears that you will be able to orchestrate better links between Indonesia and Africa. Do you have a place in your plans for Seychelles?
St Ange: Working the "South South Cooperation" that is so often talked about, but rarely implemented, and bringing in Africa and Asia as key players, offer an extended tourism destination to the region's main tourism target markets, while consolidating at the same time the traditional nearby markets. Indonesia can be that missing bridge between Africa and Asia. It is important for Seychelles to continue to find its place as it sits as part and parcel of the African continent. As a Seychellois, I will always have Seychelles at heart and offer avenues for possible cooperation to Seychelles.
Does this mean that you have given up pursuing a political career in Seychelles, and, if so, is it something you do gladly?
St Ange: I have spent many years in local politics. I feel that the time has come to close the door on politics, as I am not getting any younger, and to dedicate my time now to furthering my professional career within the field of tourism.
Has work in the public sector lost its appeal?
St Ange: I would not say it has lost its appeal. Working for the people and for one's country can never lose their appeal. I have spent many years working for the public sector, and enjoyed them immensely. I have worked hard for my country, and will continue to do so in any capacity, even if it would now be indirectly.
Does your decision to leave Seychelles have any bearing on Wavel Ramkalawan's administration?
St Ange: To clarify, I am not leaving Seychelles. My consultancy role will now take me abroad for extended periods of time, but I will always call Seychelles "home". My family will remain here in my absence. President Ramkalawan's administration has no bearing on my decision to accept tourism consultancy work elsewhere. If my services had been requested locally, they would have been granted happily. I must now move with the tide and not shy from an opportunity to advance my professional career within the field of tourism.
You will be based in Jakarta. Does this mean a permanent break away from Seychelles?
St Ange: It means a temporary leave of absence from my island home. It remains to be seen how long I will need to be away for, but I am cognisant of the need for balance in life, and the importance of being there for my family, particularly during these trying times.