I appeal to the President: don't let the Truth Commission hearings end in failure
25th June 2021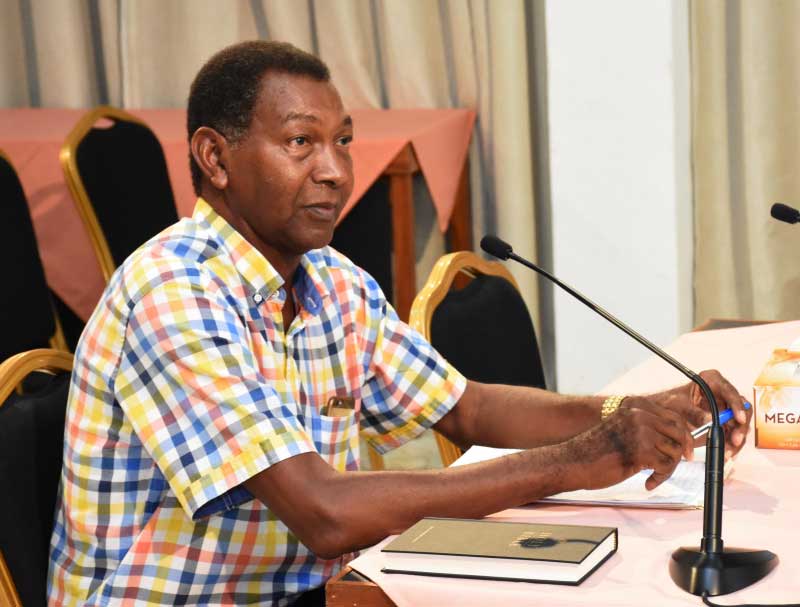 By Lewis Betsy
The Truth, Reconciliation and National Unity Commission hearings in Seychelles are turning into a farce.
This is not easy for me to say as I am a complainant and want the commission to succeed in its aims.
The mandate of the commission, chaired by Gabrielle Mcintyre, is to investigate complaints of alleged human rights violations committed in relation to the 1977 Coup. It aims to establish the truth about alleged violations, to try and bridge divisions caused by such violations and to recommend compensation and reparations to victims and determine whether or not to grant amnesty to perpetrators.
After all our history this is a formidable task, so, first of all I want to thank the TRNUC for all the hard work it has done in difficult circumstances.
The commissioners have been presented with more than 300 cases and it has not been easy for them, especially with the effects of Covid-19.
Yet, I find it difficult to comprehend why my case is still sitting at the Attorney General's office and nothing has happened. My case was case No 2 and it was heard on the 12th September 2019.
I and my wife Juliana presented our evidence to the TRNUC, explaining all the suffering we endured after I was arrested in November 1979.
Today, almost two years on from giving evidence we are still waiting.
We are not alone in this as other victims that have also come forward saying no progress has been made.
It is high time that something is done. My fear is that the Commission is going to run out of time. It only has until August 2022 to finish its mandate with limited resources at its disposal.
I am calling on President Wavel Ramkalawan and his government to come to the help of his people through TRNUC to see justice is served and so give closure to all those who have suffered under the Marxist government of France Albert Rene since his coup d'etat on 5th June 1977.
I want the perpetrators of human rights violations brought to justice so Seychelles can heal and unity can prevail.
I am a great believer in peace, unity and forgiveness. But, I think we have waited long enough and I think the time to ensure the commission is successful has arrived. We need to redress the wrongs the people of this country have endured.
There is a suspicion that the perpetrators are keeping quiet just to delay the process so that it fails. They are waiting in the background for them to glorify in the failure of TRNUC.
Cynics say that it was always clear that the former governments of the SPPF/PL were never going to investigate the crimes carried out by members of their own party over the past 40 years of oppression and corruption, let alone prosecute those responsible.
Fearing that, it has been suggested that the families of victims should band together and engage in a class action lawsuit against those who they regard as guilty.
However, I have hope that under the Ramkalawan administration things could change and such a move would not be necessary.
It is important that we heal the divisions of the past.
There has been great hurt with so many Seychellois put in jail without trial, some sent to exile in the UK, Canada, and other parts of the world while many lost their lives trying to bring back democracy to the country.
I think of Gerard Hoarau and so many others, such as Simon Denousse, Hassan Ali, Alton Ahtime, Mike Asher, Davidson Changhim and many more. We have heard so many horrendous stories at the Commission hearings. Our Seychellois people have suffered too much.
Unity is the only way forward for Seychelles, but we cannot have unity without the perpetrators coming forward and asking for forgiveness. Let us put all our energy in the process to achieve this.
I will give an update on this saga in the next update of Seychelles Life.