Drugs boat caught off Bird Island after shots fired
3rd May 2016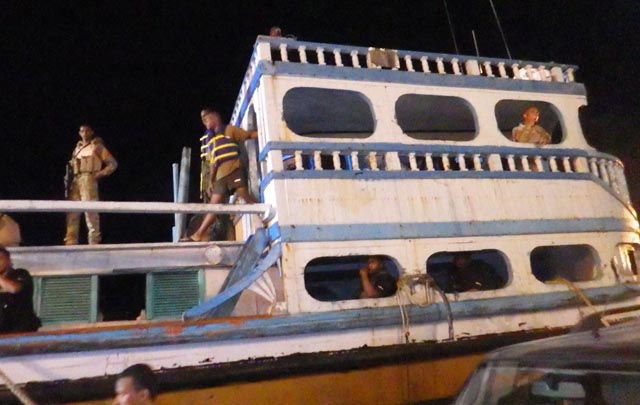 Shots were fired when an Iranian fishing boat suspected of carrying drugs refused to stop as it headed towards the Seychelles.
Officers from Seychelles Coast Guard and the National Drugs Enforcement Agency then seized what is said to be the biggest consignment of illegal drugs ever found in Seychelles territorial waters.
Liam Quinn, the drug agency's Deputy Chief Officer, said the initial estimate of the drug haul, believed to be opiate-based and including heroin, was "about 150 kilos".
Mr Quinn said the boat had been observed for several hours before it was intercepted off Bird Island as it started steering towards Mahé.
He went on: "Initially some shots were fired to force the boat to stop as they refused to stop."
It was not known where the vessel was coming from, although it is believed the drugs originated from the Makran Coast, between Iran and Pakistan.
Mr Quinn said intelligence revealed that the consignment was "destined for Tanzania".
He added: "The fact that they were on course for Mahé and so close to Bird island would definitely indicate there was a Seychelles connection."
The authorities are questioning 11 crew members, all Iranian nationals, while further investigations are carried out.