Can the opposition actually win the presidential election this time and make history?
15th December 2015
COMMENT
by Lewis Betsy
Well, here's a thing. Despite all our fears, history has been made in the presidential elections. Will there be an even bigger shake-up in Seychelles political landscape?
For the first time since 1993 and the return of multi-party democracy, the presidential election has gone into a second round.
Voters will now have to choose between James Michel of the ruling Parti Lepep and the full might of all the opposition parties led by Wavel Ramkalawan of the Seychelles National Party.
The opposition leaders have done what I have been urging for years: They have united under the banner "Union for Change" (Linyon Sanzman). This is great news and means that real change in Seychelles is possible.
Michel, the incumbent President, was seeking a third term and aiming to continue the dominance of Parti Lepep which has held power for 38 years
He won 28,911 votes (47.76 per cent) while Anglican priest Ramkalawan scored 21,391 votes (35.33 per cent).
I have long urged the opposition groups to join together to shift the balance of power in Seychelles and collectively they have now had a lightbulb moment.
It must have come after Ramkalawan pointed out that with 52.23 per cent of the votes "the opposition has more supporters".
The light had come on. Then my hope was realised.
"Michel," he said."We will come after you as the army of the opposition."
Yes, at last!
We may have to thank Patrick Pillay's breakaway Lalyans Seselwa for this as it looks like it has tipped the balance with 8,593 votes for 14.19 per cent. The voting for the other candidates was: Alexia Amesbury of the Seychelles Party for Social Justice and Democracy (832 votes for 1.37 per cent), Philippe Boullé, Independent, (411 votes for 0.68 per cent) and David Pierre of the Popular Democratic Movement (400 votes for 0.66per cent).
Pillay's reward is to be tipped as No 3 if the Union for Change takes power. Other opposition leaders will also be part of the new administration.
Michel said after the result: "We got more votes than any other party. We missed by only two percent. We are ready for the second round."
That comes on December 16 to18 and it appears anything could happen.
These are indeed exciting times.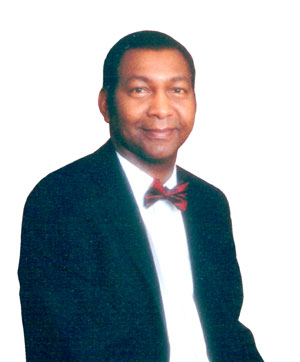 Lewis Betsy
Publisher
Seychelles Life