At long last, Seychelles has become a nation of equals
12th September 2016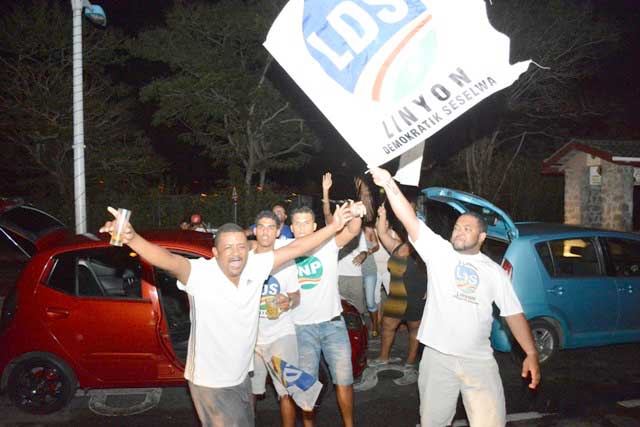 By Lewis Betsy
Democracy has at last prevailed in Seychelles and today I can breathe a sigh of relief.
The united opposition group LDS has taken the grestest number of seats in the National Assembly elections.
It was an emphatic victory with 15 seats taken compared to the 10 won by Parti Lepep, which has been in control for 29 years.
Thank goodness.
This victory is a victory for those who fought so valiantly to make Seychelles return to being a democratic country.
There are many people who have lost their lives in the struggle for a fair and equal nation and while the struggle will still go on we can see this as a remarkable new beginning.
And it is not just a triumph for the Opposition. It is a victory for the whole country.
The overall result makes up in part for the nerve-racking Presidential elections last December in which the Opposition leader Wavel Ramkalawan of the Seychelles National Party lost by just 193 votes to James Michel of the PL.
However commiserations must again go to Mr Ramkalawan. He lost his English River seat by 61 votes.
I hope he can still be found a place in government because the Opposition will get better representation in the National Assembl through proportional representation (PR).
The NA is made up of 25 directly-elected members with the remaining 10 members allocated to each party according to its PR in the polls. This means both main parties will get four extra seats each.
So, what a fantastic outcome this is for those of us who have been waiting and waiting for a change in Government.
James Michel may still be president, but he will now have to respond to the mandate of the Opposition. This too is a first.
All this has been a long time coming and adjustments will have to be made.
However, while clearly we can celebrate we must also plan to make sure that this opportunity is not lost. Factionalism must go.
We have the will and the power to achieve greater harmony in our homeland.
This includes dealing with two major issues which trouble me greatly.
I believe we need a Seychelles Truth and Reconciliation Commission as seen in South Africa, Northern Ireland and Rwanda.
There is also an urgent need for a vigorous and effective programme to sort out the terrible drugs problem in Seychelles.
These issues must be given priority.
And I know that with the will of politicians who truly care it can happen.
Today, we know two things: that democracy can work and the voice of the people can be heard.
There were 71,932 eligible voters and according to the Electoral Commission, the voter turnout was 62,939 representing 87 percent of the voters' population.
That is democracy.
There is another great bonus and one I for which I am genuinely grateful: We can now all work together at last as equals.