The girls who want to be Miss Seychelles
2nd March 2015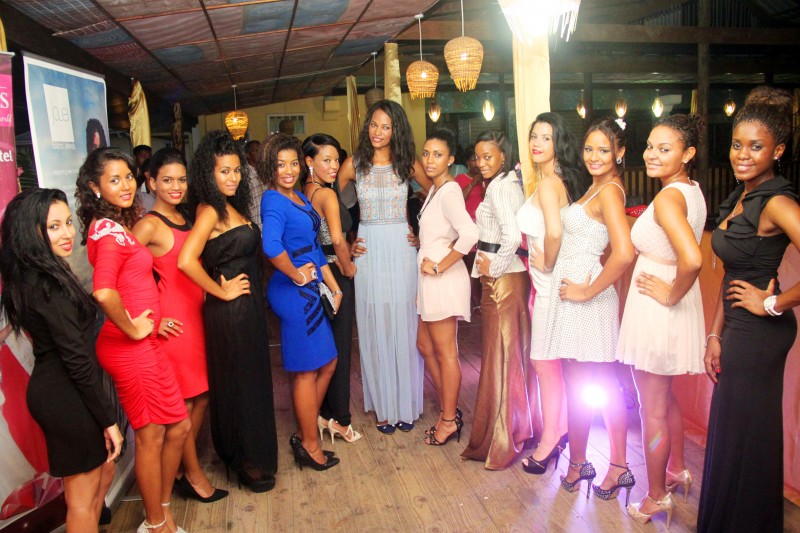 Here are the 13 Seychellois women have taken on the challenge to contest the 2015 Miss Seychelles... Another World beauty pageant.
The girls will be trained and coached over the next three months before one is selected on May 30 to represent Seychelles in Melbourne, Australia, at the 2015 Miss World finale.
?Their journey began in January when the Seychelles Tourism Board, which organised the event locally, invited young women between the ages of 18 to 24 to apply.
Sherin Naiken, chief executive of the board, said: "The next three months shall be tough. But look at it from a positive angle you will be exposed to many contacts and skills."
The girls will be judged on a number of criteria including personal characteristics, individual talents and sporting interests. Each applicant has to come up with project which will benefit the local community in line with Miss World's objective of seeking "beauty with a purpose".
These include Petra Richard, 20, who is a member of the Seychelles national volleyball team, says she is interested in addressing the issue of drug abuse.
Nisa Larue, 21, who loves to work with children, is eager to focus on autism. Linne Freminot, also 21 and working at the Seychelles Meteorological Office, would like to set up a recreation centre for children whose parents are in prison.
The contestants met the reigning Miss Seychelles, Camila Estico, who reached the quarter finals of the competition in London last year.
She urged the girls "not to compare themselves with anyone, but instead build upon their capacity and assets".