President James Michel talks to Seychelles Life about unity and Reconciliation
1st August 2014
Hello everyone and thank you all for the support you have given to Seychelles Life. I am particularly encouraged by the response of President James Michel who has exclusively granted Seychelles Life his viewpoint on the key issue of National Reconciliation.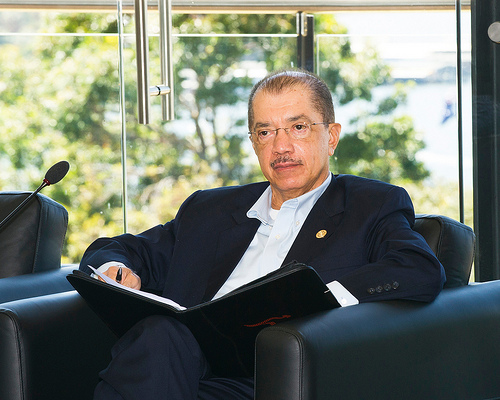 National Reconciliation has long been a source of great concern to me. When former President Albert Rene said earlier this year that it is now time for reconciliation and unity in Seychelles, I saw hope for definite progress.
Many are aware, of course, that former president Sir James Mancham, who was deposed by Mr Rene in a coup d'etat on 5th June 1977, has been campaigning for National Reconciliation since 1992.
Consequently, in the interests of fairness, Seychelles Life decided to ask key figures and the political parties the same questions about this burning issue. President Michel was the first to respond and we publish his answers here.
We look forward to the responses from the other political leaders so our readers can see how the process of Reconciliation will be pursued.
*********************************************************************
In the meantime, Seychelles Life is delighted with the reaction to its debut. Congratulations have come from far and wide including praise from Government Ministers, Sir James Mancham, and many more.
Here's what they said:
Vincent Meriton, Minister for Community Development, Social Affairs and Sports (Designated Minister) said: "I offer my congratulations on this good initiative!"
Peter Sinon, Minister of Natural Resources and Industry, said: "God's speed with this most welcomed project."
Sir James Mancham said: "It is an excellent initiative."
Tinaz Wadia, manager of the Seychelles Tourist Office in London, said: "We are delighted to note that the website is now live and generating much interest!! Excellent news!"
This positive reaction has pleased us because Seychelles Life is first and foremost for all those who enjoy sport, the arts and culture and want the latest news on the tourism industry and what's happening in the Seychelles.
We aim to give the Seychellois communities at home and abroad the opportunity to keep in touch – and we want everyone to take part.
Indeed, Mr Sinon says more and you can read his compelling article here.