We were married in the most beautiful place in the world
21st August 2014
Lorraine Kowalewska and Marek Kowalewski, who live in Guildford, Surrey, decided to get married in the Seychelles. It was a fabulous experience and here they tell us why...
Why did you choose Seychelles for your honeymoon?
We chose Seychelles for our wedding and honeymoon because my family are from Seychelles and as a child I always dreamed of getting married in the most beautiful place in the world. My husband proposed to me on Silhouette island, which is owned by Hilton, in their Tapayanki restaurant and Seychelles was the perfect place to have the wedding a year later.
What did you like best about the Seychelles as a location?
I like the beaches best because although the islands are small, all the beaches are very different...from the sands, the sea, beautiful trees and wildlife. Some may say once you have seen a beach you have seen them all, but in Seychelles this is not true at all.
How do the costs compare with other destinations?
It is true that Seychelles travel is not cheap, especially in peak season when resort hotels, attractions and so on are really expensive. However, if you go for an all-inclusive deal then this helps to bring the cost down. Having said this, travelling to Seychelles is well worth every penny. The islands are not overdeveloped and this means that you truly get to vacation in pristine and natural surroundings. Two weeks in Seychelles with your partner and you will not be disappointed, believe me!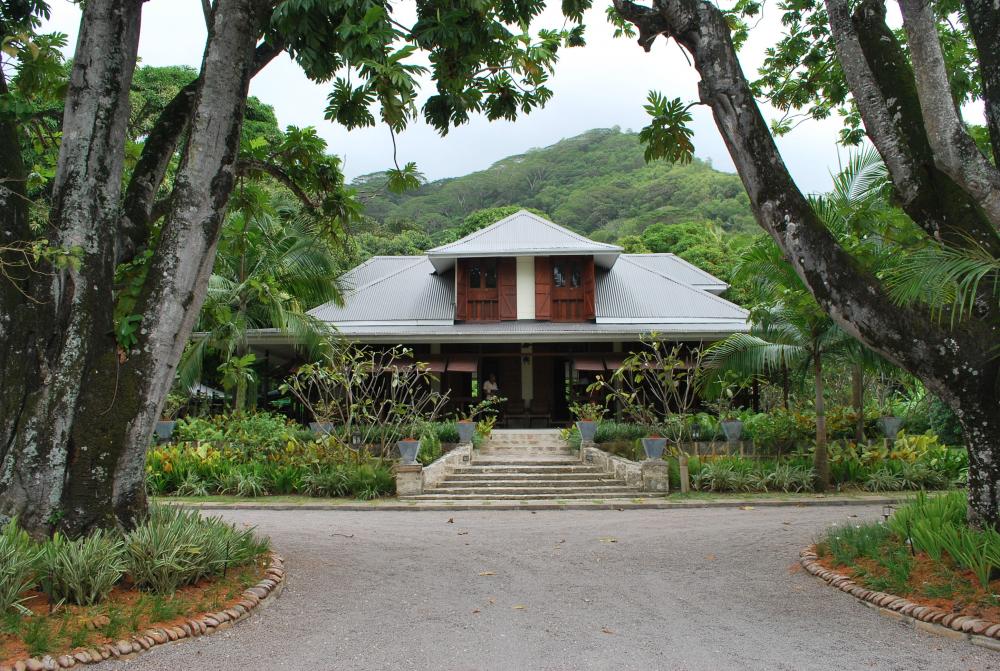 How did you travel there?
When we travelled we used Qatar Airways but they do not go there anymore. Etihad Airways are the recommended airline now. Etihad have Seychellois staff this gives a great insight into the people of Seychelles before you even land.
Is there a good choice of venues for weddings or special parties?
We actually looked into all the hotels when planning our wedding. We previously stayed at both Northolme Hilton Hotel and Le Meridian Fisherman's Cove Hotel. These were both amazing places to stay, with Hilton having prestigious rooms and service whereas Fisherman's Cove had delicious food and caring service. As Fisherman's cove was a bigger venue, we decided to have our wedding there to cater for our large party.
We had a civil ceremony a couple of days before our church wedding at La Plaine St. Andre. Here, they tailored a menu to our needs giving us an unforgettable family lunch.
Other hotels we were also very interested in were Four Seasons, Elphelia and Kempinski but they were just too far away from the church in St. Louis.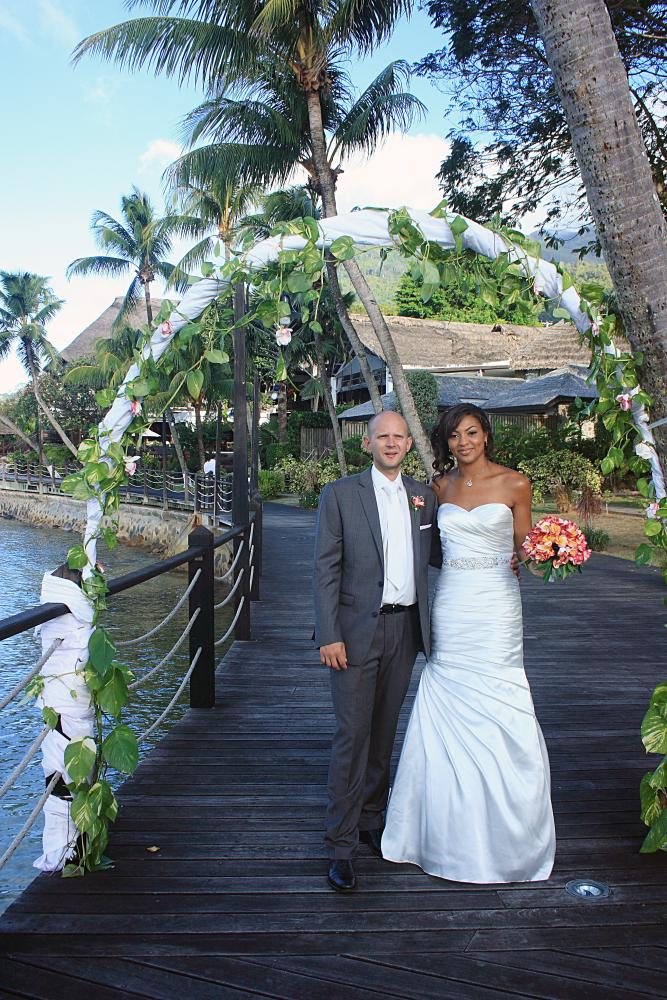 What were the facilities like in Seychelles; ie accommodation, catering, general services such as public transport, taxis?
Accommodation in Seychelles is clean, stylish and in most of the big hotels very luxurious.
Taxis were very expensive so I would suggest hiring a car. Brian's Taxi gave a good rate.
Buses are busy and a little scary but well worth the experience.
What is the food like and will the restaurants cater for those with particular eating requirements (ie vegetarian, gluten intolerance)?
Most restaurants serve creole food but they have alternative options. Creole food consists of fish, rice, chutneys and curries. The fresh fish in Seychelles is brilliant. I highly recommend red snapper and octopus curry for the more adventurous. There are many pizzerias that surprisingly serve the best pizzas I have tasted. My favourite pizzeria being La Fontaine in Beau Vallon.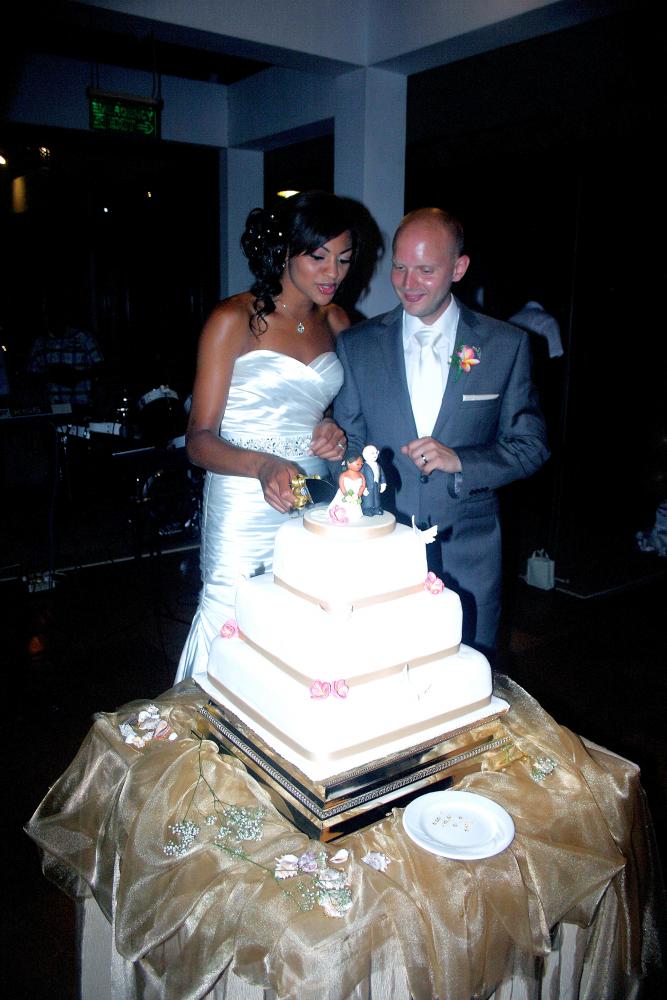 After the wedding we still had lots of entertaining to do so we took our guests to La Batista, Takamaka for a good value and diverse Sunday buffet.
Banyan Tree was a romantic venue I took my husband to for a lunch. The food was varied and the service was welcoming. They looked after us well even allowing us to use their facilities after we had lunch there.
Be prepared: most restaurants have a slow service but this is just island life.
For your wedding would you recommend the venue and if so why? What are its best points?
Yes I would recommend Fisherman's Cove as a venue because the staff were great. Marie Cecile, who looked after the preparations for our wedding, was fantastic. She was great at communicating via email. I was panicking about planning a wedding from so far away but she was understanding and very helpful. We especially loved the bar manager, Ray, and Hansel the manager.
The venue was beautifully decorated and the staff were helpful with adding our decorations. The pier area was peaceful and tranquil. We had a choice of buffet menus that were extremely varied, and on the day, it all tasted fantastic. The music at our wedding was excellent with a range of Seychellois and modern numbers. The hotel offered to help with all aspects of the wedding from photographs, flowers to the cake. However, as my family are from Seychelles we arranged this all ourselves.
What was the weather like? Do you have to choose a particular season?
June, July and August are the driest months. For the best prices, pick June; November to March, you can bank on consistent sunshine and its hot, hot, hot! The wettest time is October to January.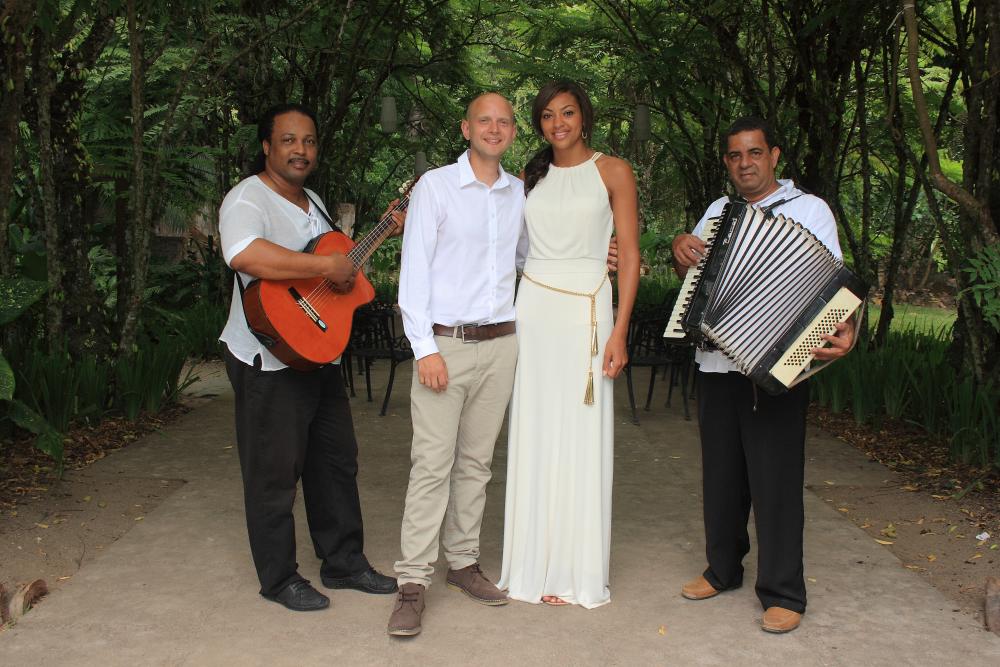 Any tips on what you must do in Seychelles? (ie , particular food or drink specialities, water sports, travelling, special sites of interest)
Go to Beau Vallon to do water sports.
Victoria market open every day for fruit, vegetables, spices and fish.
Best diving area would be Baie Ternay, Trios Bank, Dredger Wreck, The National Park.
Eden island's Bravo for the best burger on the island.
Wednesday evening from 4pm until late, Bazar Labrin at Beau Vallon
Nightlife – best nightclubs Katiolo, Island at Boardwalk and Havana, La Faya and Tequilla Boom
Pirates Arms is expensive and the service is slow but worth a visit as it is a landmark that has been around for years. The Pirates Arms takeaway serves delicious creole food at a cheap rate.
Favourite restaurants are La Pearle Noire, Beau Vallon and La Fontaine, Beau Vallon
Other popular restaurants are La Scala.
Favourite cocktails – Planters Punch and Mai Tai
Visit as many hotels as you can as they have good cocktails, live music and great food. Other hotels I enjoyed visiting were Bliss Hotel which has a rustic and quaint feel and Reef Hotel for Karaoke night.
Catch the Cat Coco to visit Praslin and La Digue. Other popular islands are Silhouette, Bird and Denis.
What is your best memory of Seychelles from that trip?
Our wedding day was our best memory of the trip. My father also organised a family day out on a boat for us and 24 wedding guests. We saw the whole of Mahe island and other islands, had a barbeque and swam in the deep sea. It was fun and relaxing. We are very grateful to Charles Lucas, the owner of the boat, Lady in Red, and his crew for letting us enjoy such a fantastic time.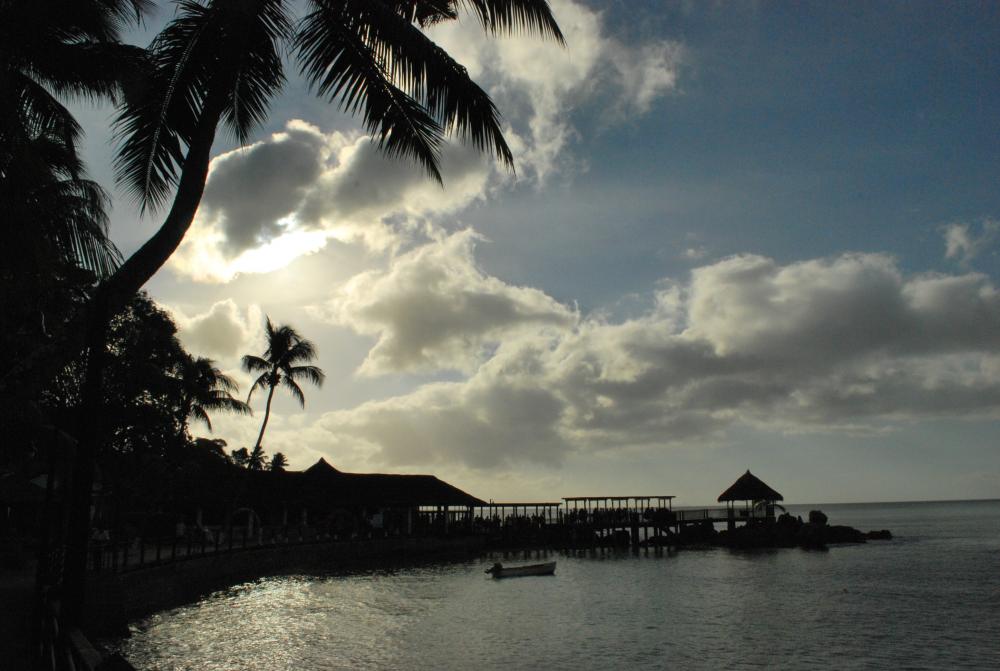 What did Marek think of Seychelles?
When I think of heaven, or what heaven would look like, I think of the Seychelles. It just doesn't look real. But it is and that's what makes me salivate every time I think of these beautiful islands. This country caters to honeymooners, celebrities, and high-end tourists. But if you have the money, then this place should be on the top of your list of places to visit.
Will you be going back? Will you recommend a holiday there to friends?
Yes we will be going back. I have been to Seychelles at least six times in my lifetime and I never get bored. Each time I experience something different, I go to another island or even if I have visited a place before I see it in a new light. My parents have a house out there and are planning to retire there soon. I will have to go back and visit them, of course! I always recommend Seychelles to friends and everyone I have spoken to who has visited it has always said it is paradise.