We are doing well but not taking anything for granted
10th April 2017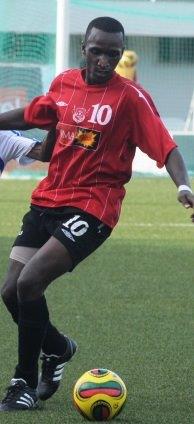 The Coach of Real Maldives is Don Anacoura, who has captained the Seychelles national team and played a starring with St Michel. Here, the 35-year-old midfielder gives an account of Real Maldives and updates us on its progress in 2017.
The club was formed in 2014 and we started in the 3rd division. As a founder of the team since 2013 I've seen the team making a lot of progress.
We now have three teams: Beach soccer, youth and 11 a side.
I formed a small committee to help, most of us are from Maldives.
After only one season we won promotion to the 2nd division which has 12 teams.
After two seasons with same group of players we recruited quite a numbers of players for this year, mainly from Perseverance which bordered our Anse-Etoile district.
This year we have a good mixture of young and experienced players.
After our third match, we were 3rd with 4 points.
Everyone is very much motivated and training very hard for a starting place.
In our fourth match, we won comfortably 6-0 against U19 selection and went back into 2nd place.
But we still have a long way to go. Everyone is fighting for their place and I made few changes both in attack and defence.
I then had three of our best players sidelined, two through injuries and our African defender for an accumulated yellow card. Asman the scorer of the penalty against Victoria City scored five times.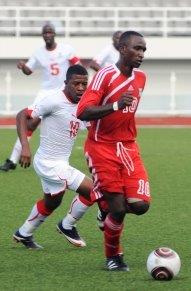 In our fifth match we won 1-0 vs Boileau boys of Anse-Boileau.
Frankly, the score didn't reflect the match as we were very much in control but could not add to the scores from very clear chances.
In the end we could have paid if not for a good save from a superb free-kick by our GK who was injured.
He had 10 stitches after the match.
With this win we climbed to first but again we're not taking this for granted.