Victoria Market: a great tourist draw but there's something fishy going on
25th November 2014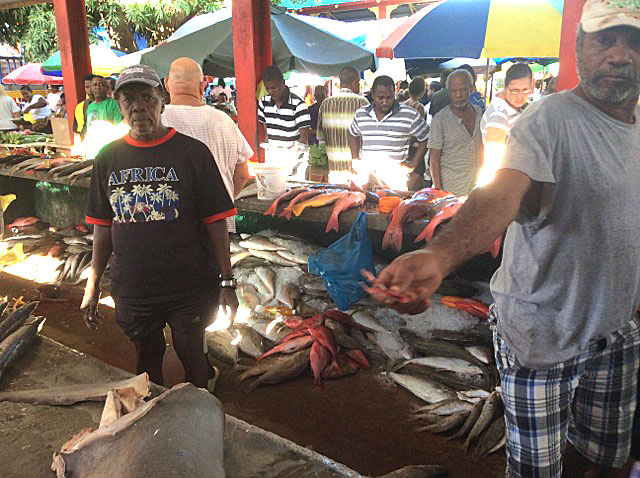 By Lewis Betsy
Victoria Market is one of the most vibrant places in Seychelles.
During my last visit to the archipelago, I paid a visit there. What an amazing experience.
I went on a Saturday morning just before 7am. It was very busy... and I managed to see quite a lot of people including many of my old friends.
Victoria Market is well known as Sir Selwyn Clarke Market, which was built in 1840 as a place where farmers and fisherman could daily bring their goods.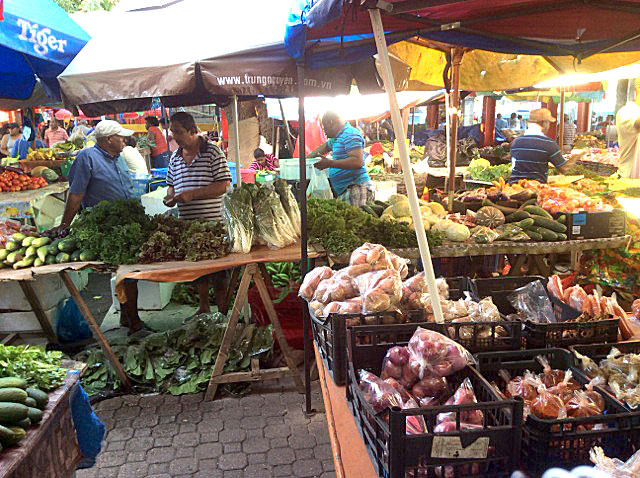 It was later extended and has become a great place for tourists to see all the local fruits, vegetables, and crafts.
Saturday is the busiest day to visit the market, with farmers from all over bringing vegetables, fruits, flowers and other goods to sell.
However, the main concern for the Seychellois people these days is the high price of fresh fish. The majority of the people I spoke to were alarmed by the prices and the way they are going up.
Apparently, fish is the most expensive delicacy on the island at the moment, which is ironic and just a bit strange for an island nation set in the middle of a massive ocean. We've got lots of fish in Seychelles so the people are finding it hard to comprehend why the prices are as they are.
Some of the people I spoke to were even saying it is time for the fishermen to starting weighing the fish on scales rather than selling the fish per packets. Customers think fish could become more cheaper that way and so become more affordable to everyone.
After all, fish is a staple dish for the people of Seychelles and should be enjoyed by all, not just those with plenty of money.
I took many fascinating photographs in the market while I was there. I hope you enjoy them.