It's an honour, says first woman to take up role as opposition leader
7th June 2016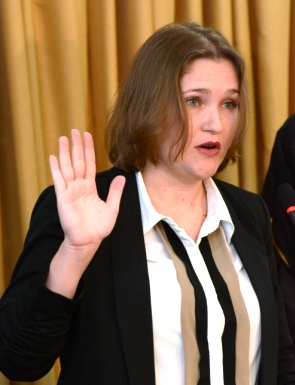 The first woman to be made leader of the opposition in the National Assembley said: "I feel honoured and proud."
Francesca Monnaie replaces David Pierre who resigned from parliament and as leader of the Popular Democratic Movement (PDM) which he had formed in 2011.
The PDM was the only opposition party to contest the September 2011 parliamentary polls against Parti Lepep after other parties boycotted the elections.
It failed to get any member directly elected but obtained one seat after winning a court challenge on the allocation of proportional seats.
The seat was allocated to PDM based on the party's 3,828 vote which amounted to 10.89 per cent of votes cast.
Mr Pierre, a former deputy secretary-general of the Seychelles National Party, said he decided to step down following the results of December's Presidential elections in which he took just 400 votes or 0.66 per cent of the ballot against the five other candidates.
Ms Monnaie, 29, the PDM's secretary general, said: "PDM's agenda is to work in a democratic manner. At the moment we are still discussing as an executive committee on how to move forward in the next election."