Why our Independence parties are so important to all Seychellois everywhere
5th July 2017
By Lewis Betsy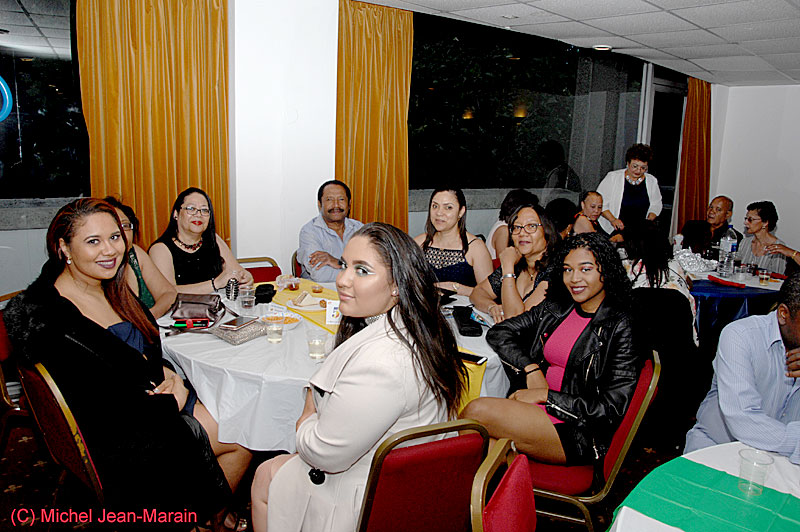 It was wonderful to see so many people at the Seychelles Life Independence Day party. It meant a lot to me and, I hope, everyone there too. There was much I wanted to say at the time but it was not possible. However, this is the full version of the speech I prepared for that night:
Welcome to our Independence Party. It is a pleasure to see so many of you here in London tonight. Many of you know each other from previous events and I hope the newcomers among us will enjoy what is a genuine sense of community in this room.
We have had many parties to celebrate independence, but each one is different and special, particularly to those of us who have lived for a long time, far from home.
However, as President Faure says, all Seychellois are united on June 29.
In his speech he said: "It is a feeling of love for our country, a feeling that is strong and extraordinary, that brings us together."
Well, this is very true not only for those at home on our beloved islands but everyone here too, who I am sure thinks of their homeland every day.
That is the great thing about events like this. There are long miles between us and home but for a while they go, they disappear. We bring the spirit of Seychelles to any place where we can be together.
We accept that in the past there have been differences between Seychellois but with the great changes taking place over the past year there is renewed hope that we can be a strong, united nation once more.
I agree with Mr Faure when he says that despite our differences, we have the generosity and maturity to realise that Seychelles is bigger than us all.
He says: "We recognise that the key to prosperity of our people and progress lies in working together for Seychelles and for all Seychellois. We also realise that our diversity of opinion is a positive force that brings us together, consolidating our values, such as tolerance, respect, and unity."
Good on him. There... it's not often you find me supporting the views of a leader from another party, particularly PL, but he has got that right.
Opposition elder statesman Wavel Ramkalawan said the people of Seychelles had expressed their desire to see the country move forward and that the nation now "lives in a fraternity" .
Yes, Wavel's right too. We should all remember that we are really one family. Big, boisterous, noisy, certainly argumentative at times. But ultimately we are linked together: Hand in hand, heart to heart. We are one loving family.
The LDS chairman Roger Mancienne said our celebration is especially significant for those who have maintained the struggle to build our country into a strong democracy, one that respects the rights of all of its citizens.
He said: "While we look back at what we have achieved, we recognise that it is only a beginning and that we must continue striving to build and shape our country."
These are positive words too, which is an excellent comment on our better times.
The evening cannot go by without me reflecting on the great efforts put in by the late Sir James Mancham, our founding President. He was not without flaws, but, like other patriots not with us anymore, he deserves our respect for the inspiration and dedication he showed to Seychelles. Thank you Sir James.
So, as President Faure said, let us use our National Day as a source of inspiration for even more unity and harmony among us.
As he emphasised, with more unity and harmony, we have nothing to lose. It is Seychelles and the Seychellois people that benefit.
I would like to thank our DJs Kenny B, R Vidot and, all the way from the Indian Ocean, Seychelles' Number One DJ, the great DJ Ezy D, Rachel Confait, for the decorations plus everyone else involved here for their marvellous contribution to the brilliant party atmosphere tonight. And that, of course, includes your marvellous selves.
The event has been organised by Seychelles Life in collaboration with Air Seychelles and supported by the Seychelles Tourism Board in the United Kingdom. It is a great partnership and, I hope you agree, it is one that works admirably and can only go from strength to strength.
So. Thank you again. It's another great night to celebrate the Independence of Seychelles and all its people.