What is going on with the Truth Commission? People are in despair and fear their complaints will be ignored
14th October 2021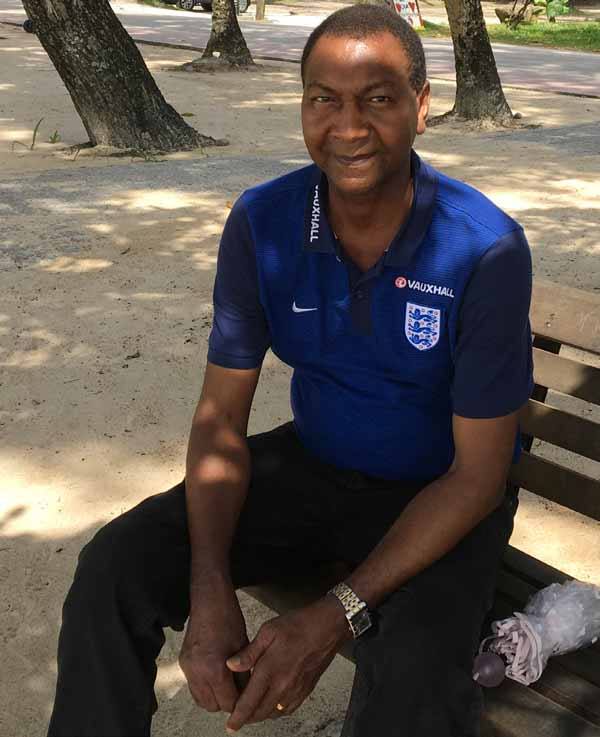 By Lewis Betsy
As a complainant in the Truth, Reconciliation and National Unity Commission hearings (my case is number two) I have to express the concern and disappointment I have with the Attorney General's office and State House.
I want to know exactly how long will it takes for complainants to get an answer, but so far and two years on from giving evidence, I, nor hundreds of other complainants, have any idea what progress is being made.
I fear that we are being side-stepped.
The TRNUC has listened to more than 200 cases and it has been a harrowing eye-opener for the people of Seychelles to learn what has been going on in the islands since the Coup d' Etat of the 5th June 1977.
Atrocities, murders, and disappearances have taken place, countless people have lost their jobs and many of us were forced into exile in the United Kingdom, Australia, Canada and other parts of the world.
The mandate was for these hearings to be held over three years with the findings sent to the Attorney General and a final report due to be submitted to the government in August 2022. There are some 360 cases listed and I sense time is running out for some people.
The elderly or ill may not get a decision before fate takes a hand. What sort of justice is this? Worse. What happens if not all the cases can be heard?
Are our expectations set too high, or, I wonder, after all these lengthy and in my view intolerably slow proceedings, is there an ulterior motive at work?
Setting up the commission was a deal done between former President Danny Faure and the current President, Wavel Ramkalawan, who as leader of the opposition had chaired the Truth and National Reconciliation Committee. Was it meant with the best of intentions, or was it a cynical pact to calm down the victimised people of Seychelles and fob them off by pretending to handle their claims?
I simply want to know is how long are we, the victims, going to have to wait to get answers on our cases?
Will everyone get their result by August or after the sluggish activities of Faure and Ramkalawan, are we going to wait another five years in the hope another President can take charge and give us justice?
First and foremost, I must say the commission itself is doing a great job, yet it has limited resources, and needs more help and staff so it can operate properly.
The government is failing to give financial support to TRNUC. It means they will not be able to fulfil their obligations. They should not be chasing organisations for funding. Their task is enormous which everyone can see.
Now we have learned that two of the TRNUC members have resigned – Eline Moses and Marie-May Leon.
At this stage it is not clear how or why they quit, but I see it as a massive blow for the TRNUC bearing in mind the staff situation and the number of cases pending. I think it is a very sad situation.
I know the TRNUC options are limited. The mandate of the commission states that it is to investigate complaints of alleged human rights violations committed in relation to the 1977 coup. The purpose is to establish the truth about alleged violations; to try and bridge divisions caused by such violations and to recommend compensation and reparations to victims and determine whether or not to grant amnesty to perpetrators.
The rules on prosecution are clear. Where the commission is not satisfied that an amnesty should be granted it may refer the matter to the prosecutorial authorities. However, none of the evidence received before the commission in relation to that perpetrator will be admissible in any civil or criminal prosecution against that perpetrator.
I see that in August, President Ramkalawan was presented with the 4th report from the TRNUC and was updated on progress at State House.
Commission Chair Gabrielle McIntyre said last month that they have to determine the veracity of the allegations made in all of the complaints filed, over 360 admissible cases which need to be determined, and recommendations made with respect to reparations and rehabilitation.
Clearly, this takes time and the Covid pandemic has severely delayed proceedings, but I despair about the communication between the government and its public.
My case was heard on 12th September 2019. The TRNUC's Gabrielle McIntyre sent a letter to the Attorney General Frank Ally on 5th January 2020 setting out my claims and requesting a response by 5th March 2020. Since then, despite contacting the Attorney General's office and State House ourselves, we have heard nothing.
The injustice committed against victims is not only physical but mental. Many victims have been traumatised and need to have justice.
Chair McIntyre continues to call for the perpetrators to come forward and tell the truth. Her appeal seems to have fallen on deaf ears.
What message is Ramkalawan's government sending out to all the complainants who voted for change to get justice?
Is it, as some fear, that the commission was set up at a time when the United Seychelles / Parti Lepep party ruled and that to investigate any alleged crimes of its own members was clearly not in its own interests
We know what happened in the dark days after the coup. But the pain some people feel will not be able to heal, as perpetrators continue to lie on oath and there appears to be no closure.
It is becoming a joke-farce the way we, the complainants, are being treated.
I am deeply concerned that the perpetrators will get away with everything and, even though we now have a democratic government, I worry what is really going on in Seychelles.
I am waiting for the day the history of these islands and its people at that terrible time after the coup will be fully reported and explained. We need to have the whole truth and nothing but the truth. For only then can we get the justice we deserve.