What I learned during my 14 days of quarantine in Seychelles
11th September 2020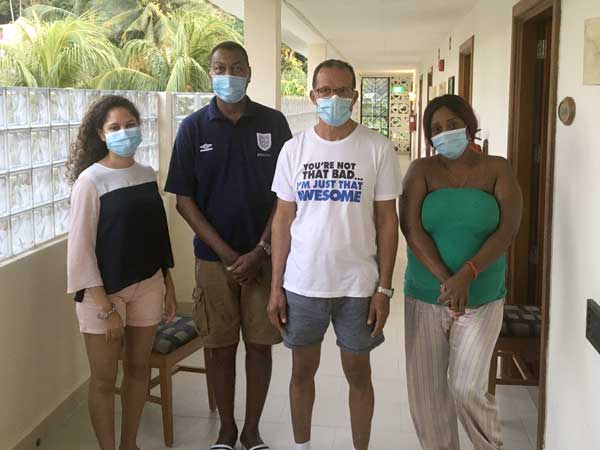 By Lewis Betsy
I returned to my beloved Seychelles last month, but my homecoming was not what I really wanted. I couldn't visit anywhere, or meet my friends straight away. Instead, I had to go into quarantine.
Because the UK has suffered so tragically and so badly from the Covid-19 virus, the Seychelles government has made it quite plain to all visitors that everyone has to be protected.
So, when I landed from Heathrow via Dubai I had just one destination – the Quarantine Centre in Berjaya, and it was there I had to spend 14 days in isolation.
In truth, it was not that bad. The people who dealt with me were excellent. First of all, I thank the Health Department in Seychelles especially Dr Gedeon and Dr Louange and his team who set up the Berjaya Centre.
Also let me take this opportunity to express my gratitude to the carers at Berjaya for the tremendous work they are doing. They include the manager M A Hoareau, and Mr J-P Almaze and Ms S Vidot.
The incredible team they lead made my stay straightforward and safe and kept me healthy.
During my time there I met some amazing people also in quarantine – Jude Monaie, Shanna Charlette and Rena Baccarie. We became very close and supported each other on a daily basis and that made our days locked away from the world a lot easier.
The experience has helped me to reflect again on the future of Seychelles and the need to heal and rebuild our fractured community. I realise that the task is enormous and have come to the conclusion that we need to work together more than ever.
We are as one in the fight against this terrible COVID-19, now we must use that same unity and determination to reshape our nation and create a fairer and more caring society.
Even though we are a small groups of islands glittering at the heart of a mighty ocean, we have proved to the world that we can play a positive and useful role on a bigger stage.
Tourism is the breadwinner for the Seychelles economy and this sector has suffered terribly in the pandemic. Yet, we have a shared determination to be successful and by working together we can rebuild our tourism industry.
On a more sombre note, my quarantine brought back memories of November, 1979, when I was arrested and detained for no reason. I spent three months in Rene's jail and to this day no explanation has been given for my arrest.
This led to my thinking about the current state of politics. The past has been bad, but it should not be a burden on our future. We can learn from it. We must now move forward and as a team transform Seychelles.
This also means that the political parties taking part in the coming Presidential and National Assembly elections need to make sure their representatives take their roles responsibly. There is too much sniping and backbiting which make us look like amateurs.
If we want to be taken seriously as a mature democracy we must act differently.
We need to stop being greedy and think about our people. I still believe a Government of National Unity can work as long as it is not dominated by one political group - and not as Danny Faure so clearly wanted.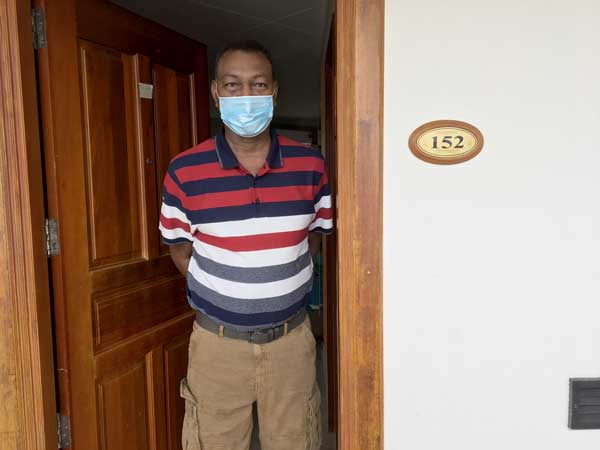 Today, I have no regrets at having spent 14 days in quarantine. It has given me time to think, to work out what I believe would give back to Seychelles its true title of Paradise.
The future is not going to be easy for our beautiful islands. Saving the tourism industry and kick-starting the economy will be an uphill task.
But it can be done.
By sharing the load together we can restore Seychelles to its proper place on the world map of caring nations… and also live in peace.