We were appalling at the Indian Ocean Games this time, so I'm afraid it's back to the drawing board
2nd September 2015
Perhaps we were expecting too much from our athletes, but you have to say the final results from the Indian Ocean Games in Reunion were very disappointing.
When you compare the result of the last Games held in Seychelles in 2011, we fell well short.
The sports authorities in Seychelles have put the majority of the blame of the 9th Indian Ocean Island Games at the door of Reunion for its poor organisation; that on top of all sorts of reasons which are not applicable to the performance of our athletes.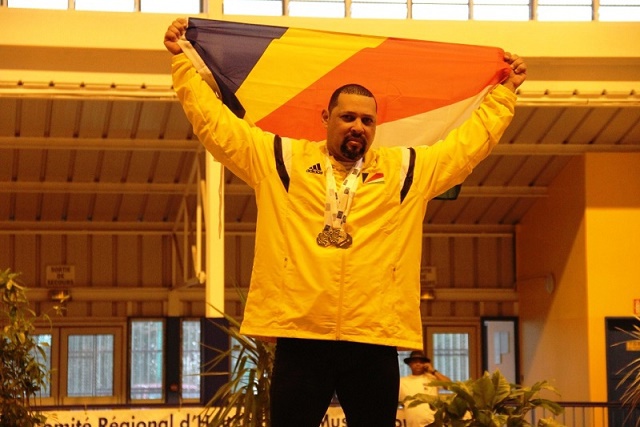 What we have to remember is that all the athletes from the various islands were competing at the same venue under the same conditions so really it is only the final results that count.
I know and I can understand all the bad things that happened in Reunion but we cannot carry on blaming the organisers for everything that went wrong on our part.
I think first of all I wish to thanks the athletes who kept their composure and did well to win their gold medals.
The Seychellois people respect them for they kept the Seychelles flag flying high. They deserve our full recognition for their efforts and we must let them know we are very proud of them.
Yet in many aspects and discipline we failed to shine and our performances have been appalling.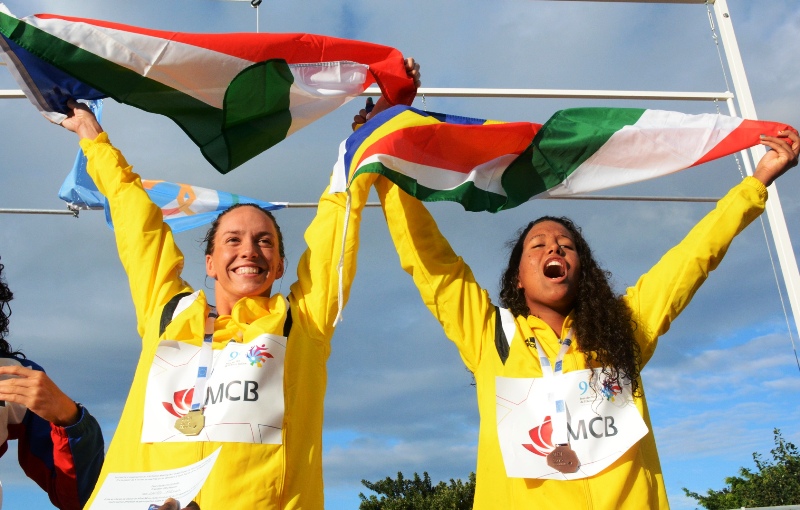 I think Sports Minister Vincent Meriton must address the situation as soon as possible because Seychelles cannot afford to let the national standard of sport decline. He has to look at the structures of all the Federations again and, if needs be, he has to organise public discussions so we can all thrash out whatever has gone wrong and plan for improvements.
Hopefully in four years time, Seychelles will be ready to tackle the next Games in style like they did in 2011. But discipline must be a priority.
I can recall vividly the football final between Seychelles and Mauritius in 2011 which Seychelles won on penalty kicks. The crowd was ecstatic and it was a joy to see everyone celebrate the win. It was a very great day for Seychelles sport.
I also remember in an interview with SBC the former Chairman of the Seychelles Football Federation Mr Suketu Patel. He said that he was very proud for Seychelles and he would like the national team to start their preparation for the 2015 Indian Ocean Games now so they could be ready.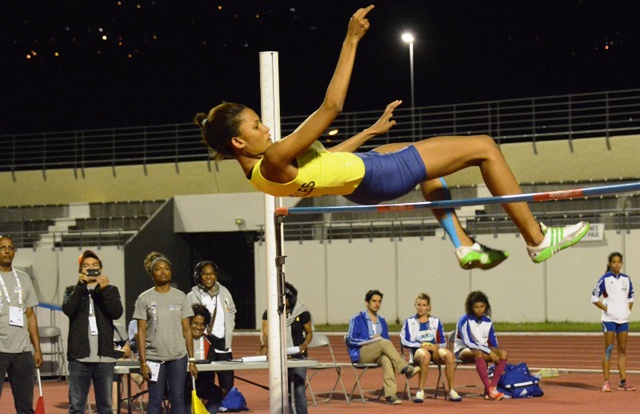 There is a lot to learn from the 9th Indian Ocean Games in all disciplines. But Seychelles will have to go back to the drawing board to make sure it is ready for the next Games in four years time.
The final medals tally in 2015
Reunion 209 medals, including 84 gold.
Mauritius 185 medals, including 66 gold.
Madagascar 123 medals, including 36 gold.
Seychelles 96 medals, including 25 gold.
Mayotte 13 medals including 2 gold.
Maldives 8 medals, including 1 gold.
2011 Final Medals tally was as follows:
Reunion 181 medals, including 57 gold.
Mauritius 144 medals, including 38 gold.
Seychelles 123 medals, including 57 gold.
Madagascar 113 medals, including 33 gold.
Comoros 5 medals, including 1 gold.
Maldives 6 medals.
Mayotte 2 medals.
Reconciliation
Reconciliation has always been close to my heart and I have always stated that this process is the only way forward for Seychelles if we want to iron out our differences and live in an enduring peace.
Yet since the arrival of Sir James Mancham in Seychelles on Palm Sunday 1992 when the word Reconciliation was mentioned, not much has happened. I feel the government of Seychelles keeps moving the goal posts and I don't know why.
We recently had the National Consultative Forum discussing national reconciliation and unity at a meeting chaired by President James Michel. According to a report it was apparently a meeting "with full, open and frank discussions where the Forum members considered whether there was a need at this stage for focusing on greater national reconciliation, or whether the process of living together as a nation was sufficient evidence of national unity".
Nothing ground-shaking there, but it's a start. I read on.
"The forum felt that the lack of political maturity in political leaders and lack of dialogue between them had delayed the process of national reconciliation."
Hmm, OK. Now get this:
"The forum agreed that the time was now not right for any action in view of the impending national elections. After much debate, it was resolved that the way forward was to repeat the national theme 'I LOVE SEYCHELLES' in 2016 and to use that theme as a rallying point to bring the nation together."
Great words but nothing about taking any action. I love Seychelles too but just saying it will not make go away the bitterness and hurt many people feel. Once more we have been fobbed off.
It is so frustrating when you know there are so many good things we can do for our country and committees just waste people's time without even being interested in the issue itself.
The Seychelles Government must really get its act together and get things moving.
There is nothing wrong with them setting a date to start the process. Of course there should be some rules about the issue, but we need to start somewhere. South Africa, Northern Ireland and Latin American countries have done it.
So why it is taking so long for Seychelles to take action? Have a think and then decide who is to blame. And remember the elections are looming. It's time to make your vote count.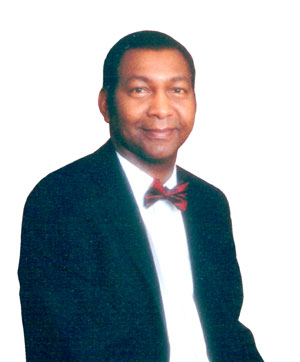 Lewis Betsy
Publisher
Seychelles Life