We must overcome the heartbreak of the past to band together for a brighter future for Seychelles
24th January 2020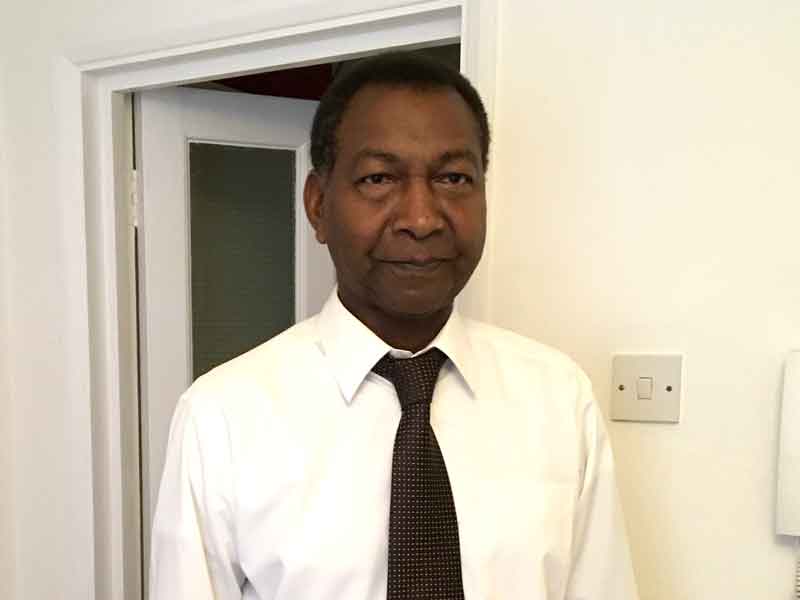 By Lewis Betsy
I have just returned to the United Kingdom after a brief time in my homeland and I now realise we have to do something swiftly to save our beautiful group of islands.
Last week, through the Truth, Reconciliation and National Unity Commission we heard many individuals talking about what they have suffered in their lives.
It was terrible. Many families have gone through hell.
I winced to hear the heartbreaking stories told by so many about all the atrocities and killings carried out by the henchmen of the Rene regime since the Coup d' Etat on 5th June, 1977.
The talk in Seychelles today is about the sessions of the Commission from 13th January, onwards. There were shocking revelations and harrowing stories from Brian Victor, Henri Barallon, John Both, Georgie Sicobo, Patrick Barallon, Patrick Lablache, Rene Quillindo, Ayub Suleman, Jessy Laporte, who was represented by her daughter Ina, and the families of the late Marjorie Baker and Douglas Cedras.
It was heartbreaking to hear so many accounts and, sadly, I know there are more to come.
Today, I have a special message for President Dany Faure. I urge him to come forward and tell the people of Seychelles in a special announcement that he wishes to apologise to the people of Seychelles for what they have gone through since 1977.
I know the atrocities were not under his watch, but he can assure the people of Seychelles that they will not happen again.
The other story buzzing in Seychelles is about the next Presidential Election which is due to take place in November – unless President Faure calls it earlier.
Consequently, this is why I think all the Opposition political parties should get together. They should hold a Mini Convention to discuss the matter and urgently.
Who knows what is round the corner?
I want to work harder to get the Opposition to work together for the betterment of Seychelles. We need a better Seychelles to benefit all of the people.
We have to band together as we have been caught out before. In Seychelles, I met with political party leaders and some good old friends. All the talk was about elections, but it is clear we need to get better organised.
We need to be ready now and prepared now to do what necessary so we can get Seychelles out of its current mess.
I have long worried about, and demanded action, over serious and socially corrosive issues bedevilling Seychelles: the drugs situation is a scandal and a national source of shame, the cost of living is rocketing, corruption is rampant and as always the poor are getting poorer.
Yet nothing has changed. Indeed, a lot of people tell me the situation is getting worse
It pains me that today in Seychelles, after all the suffering we have gone through in the last 40 years, opposition politicians are still fighting among each other – some of them taking their battles to court.
My dear friends we are playing a very dangerous game. We are playing in to the hands of Dany Faure and United Seychelles.
The opposition leaders talk a lot about unity, but they need to do more to show it.
It is crucial that we do not fight among each other. We should concentrate on getting ready for battle to rid Seychelles of all the bad echoes of SPUP, Parti Lepep, and SPPF. The foe may now be called United Seychelles, but it is still the same foe and should be run out of office.
The Opposition should wake up. It must be made clear to the bickering leaders that Seychelles does not belong to them. It belongs to the people of Seychelles.
Today I call on the opposition political leaders for once and for all to unite. They should go to the polls on a stronger platform and take on a United Seychelles that is increasingly showing its weakness.
There are clear cracks in the United Seychelles camp and interestingly Dany Faure has still not announced his running mate for the election.
This is a good time to pause for thought. Who could it be?
The Minister of Health Jean-Paul Adam has gone and we have heard Chief Justice Matilda Toomey is on her way out.
I am reminded of the honest words of the late American President John F Kennedy. He said: "Ask not what your country can do for you, ask what you can do for your country."
The message is straightforward. So let's change for the better. Let's free our people. Let's make Seychelles whole again.