We'll tackle piracy together, Denmark tells Seychelles
25th February 2016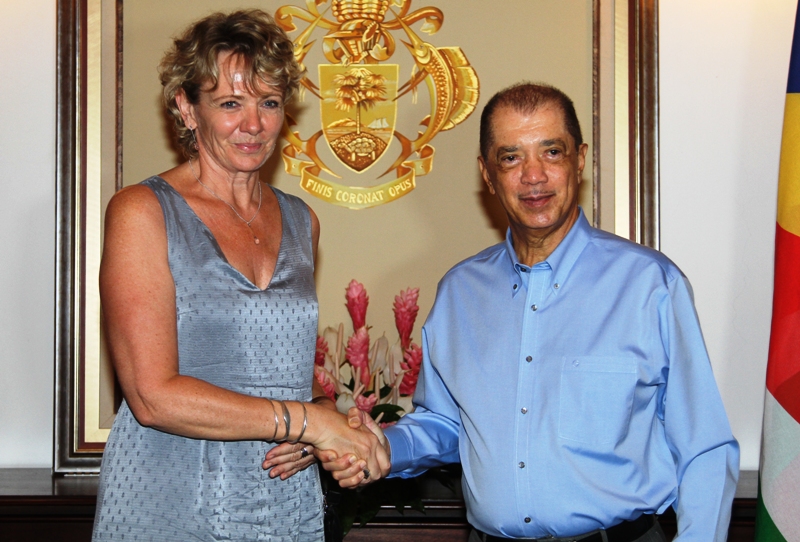 Denmark is to help Seychelles tackle the menace of piracy, the new ambassador has confirmed.
Mette Knudsen said the fight against Indian Ocean pirates was a big challenge for both countries.
She went on: "One good thing that has come out of the challenge is that we have developed cooperation in the maritime field where maritime vessels have been visiting here regularly as well as aircraft.
"We have decided to support the Seychelles Coast Guards with a number of small vessels which will be handed over during this year."
Ms Knudsen was speaking after presenting her credentials to President James Michel at State House as Denmark's latest ambassador.
Other areas of cooperation are in the East African Standby Force, where Denmark is handling the donor group, and in renewable energy.
Ms Knudsen hailed the growth of the Seychelles economy and said she will see how to attract more Danish visitors to Seychelles.