We are in a trance. Now we must become more pro-active to achieve real change in Seychelles at this confusing time
14th October 2021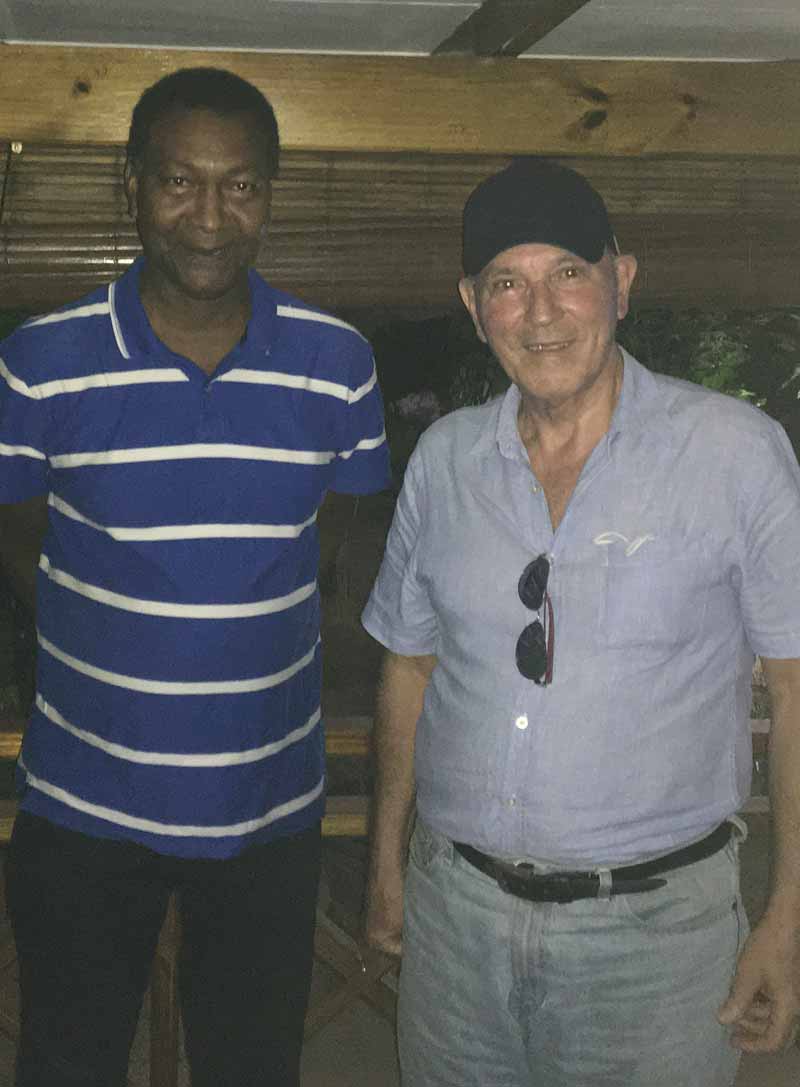 Paradise may be a pre-conceived idea and a portrayal that all is well in the so-called Garden of Eden. In fact, some say, the garden is in full bloom, roses are in abundance. Others question this and angrily argue that the thorns are equally in abundance!
Ardent fans of "Le Changement", advocate that time, while not eternal, must nevertheless be given its allocated period in order to achieve its forecasted historical moment; "the time is not now, but will be then".
Let us bear in mind that, "Rome was not built in a day", so we are told. Some will reply, "No comment". Others will murmur, "No comment, because I wasn't there." The remainder in a more reflective mood, will passionately say, " Yes, that makes sense, give them more time."
Is it pertinent to ask, how long?
The general public and mass appear to be getting on with life as best as one can, without being or actively and deep.ly embroiled in the viral, hard-to-forget or mention Covid-19.
The question is, has the pandemic, combined with the wind of change, clouded the reality of our present day situation. Hence portraying a false and fake illusion of our daily lives and existence?
Perhaps there are those who want and accept this golden opportunity of liv.ing and existing in an imposed trance. Where reality is not truly a reality, but an illusion of our fragmented minds.
There is nothing quite like a good fiction, they say. The book which places you away from the humdrum madness of life. You are transported to another world, where no one else interrupts, or in fact realises that you exist. Classified as "my self and my book" syndrome!
Perhaps, Shakespeare was more to the point, and in keeping with reality, "All the world's a stage"… and we are all playing our immutable style and parts.
I say immutable for there are those who cannot, and will not contemplate change, let alone play their part, or someone else's suggested nominated part.
Once upon a time, life's expectations were extremely high. Elaborately portrayed as a new beginning, a new dawn, the wind of change. Where are the expectations today? Are they in place and progressing? Are they materialising and taking concrete shapes in our lives, for the present and future?
Has life offered an alternative? The well-tried and tested commodity of reacting and adapting, if only for the sake of survival. Those who bravely utter the catchphrase of "no pain, no gain", are openly advocating a period of tightening belts; they offer it all as a person.al sacrifice of endurance, with the hope that round the corner, all re.wards are being amassed for later consumption and for the benefit for all. We have been told to amass our treasure and place it where it does not rust, for where your treasure is, so will your heart be.
Let us not forget that spirituality has a vital role to play in the cacophony of human life. Fear not for hope has been forecasted, "as being eternal".
The desperadoes are already forging or forsaking ahead in the tunnel of darkness and despair.
The warriors of society are fully adorned for a continued battle till the last man stands, or until that final victory is attained. Their ideology and focus is not based upon the frailties of the participating actors, or their political agendas
It is, invariably, filled with wanton promises, of a rosier future for all in our paradoxical paradise. No, their will of steel, will not be subdued, for their cause is selfless. They seek justice not solely for self, but for the benefit of all who have suffered blatant injustices. Injustices that cannot be erased solely by words, but more by decisive actions, that offer remorse, compassion and a genuine solution to their problems.
All in all, can we decipher a planned and conclusive pattern to the Seychelles Status Symbol?
While we take note of the pandemic dilemma and its knock-on effect on our people and society in general, is it acceptable to continue to live and exist in a pandemic paranoia, where life stands still, and our individual lives no longer belong to us, but shared and partly owned by the system and institution of the State?
It may be that the State would welcome this dilemma and our collective response, with open arms, but is our freedom and rights ready and prepared to accept this self abandonment to them.
The erosion of freedom and rights invariably take place in a manner portrayed, masked and disguised as "for the benefit and good of all".
We, in turn, feel self-conscious and isolated from the mass, by allowing ourselves to be duped by our own selfish will and self interests. After all, who wants to stand out in the limelight?
I get a sense and feeling of acceptance, or even desperation, floating on the horizon of life, in this confused world that has gripped our little archipelago.
Come what may, what will be will be. After all there is nothing I can possibly do about it all. These are catchphrases of life that offer the perfect hiding place for those who are caught up in the dilemma of life.
Unfortunately, life offers very few hiding places. The truth and reality of life will always have to be faced, if there is a sincere desire to resolve the problems, we face and encounter in this much acclaimed journey and process of democracy.
Politics and politicians armed with their mandate, and their best intentions, cannot and will not be able to, resolve the collective problems of our society.
The individual and collective efforts of our people, are not to be assumed as the role of bystanders. They should accept and cherish a role of pro-active participants in the construction of our nation.
The people of Seychelles will need to come to their own conclusion and deci.sion as to how effective they wish to participate in the pursuit and construction of their nation.
Failure to do so, may well allow false and fake news and situations to become a reality of our way of life.
The prayer Jesus uttered in his final hour strikes the heart and mind,
"Forgive them Father, for they know not what they do."