Visitors return to Aldabra, land of the giant tortoise
3rd March 2015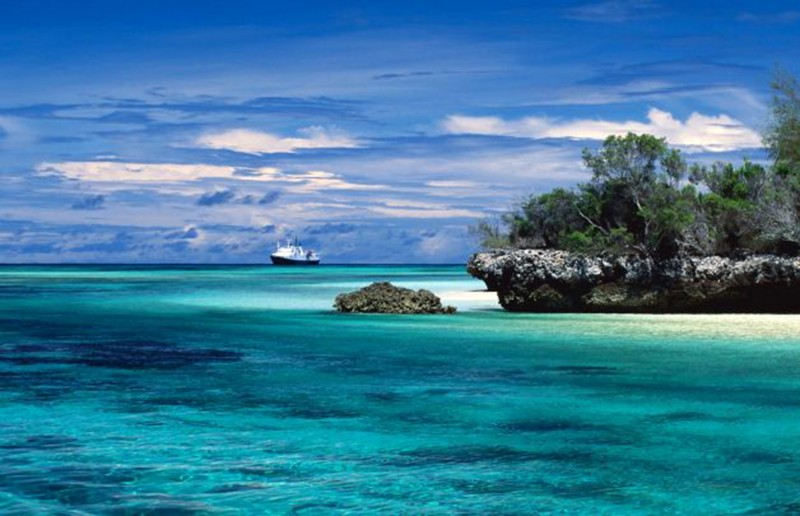 With the threat of piracy on the wane, Seychelles is re-establishing itself on the cruising circuit. Since the December festival season, several large cruise ships have called at Port Victoria bringing in hundreds of day trippers, touring the Indian Ocean's holiday spots.
Now cruises are also being resumed to Aldabra, the world's largest coral atoll and, since 1982, a World Heritage Site.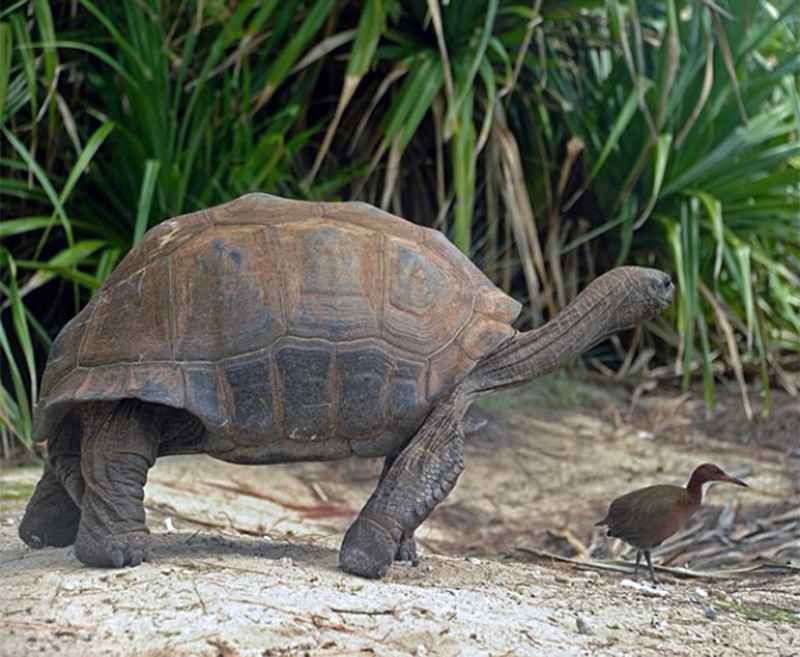 Aldabra, has one of the finest eco-systems and is also home to the world's largest giant land tortoise population, estimated at 150,000.
The unique Aldabra holidays are being run by "Sihouette Cruises", a joint venture between the Seychelles group, Corvina Investments and foreign partners.
Silhouette Cruises aims to introduce a new eco-tourism concept for divers and visitors studying nature.
The last surviving flightless bird of the Indian Ocean, the Aldabra Flightless Rail, is found there as well as many other unique land birds. It is also a vital breeding ground for turtles and seabirds, while the marine life in its vast lagoon is prolific.
Amit Wasserberg, executive director of Silhouette, says the cruises will also call at other islands in the Amirantes, south of Mahe.
Silhouette Cruises, which was set up in 1997, has five vessels, combining the romance of
sail with the charm of the world's ultimate tropical islands.
Wasserberg, who has lived in Seychelles since 1991 and captained several vessels here, says the threat of Somalia-based piracy prompted the suspension of the cruises in 2009.
One Seychelles-based vessel the "Indian Ocean Explorer" was hijacked while on its way to Mahe from Aldabra. Its crew of seven were kept hostage in Somalia for 88 days.
The Aldabra cruises are guided by Adrian Skerett, author of several books on Seychelles and its natural history.
He said the "Maya's Dugong" a 43-metre long versatile vessel, which can be utilised for a variety of different maritime needs, is used for the Aldabra cruises. It has deck space required for scientific and long-distance expeditions, combined with the comfort of a modern yacht.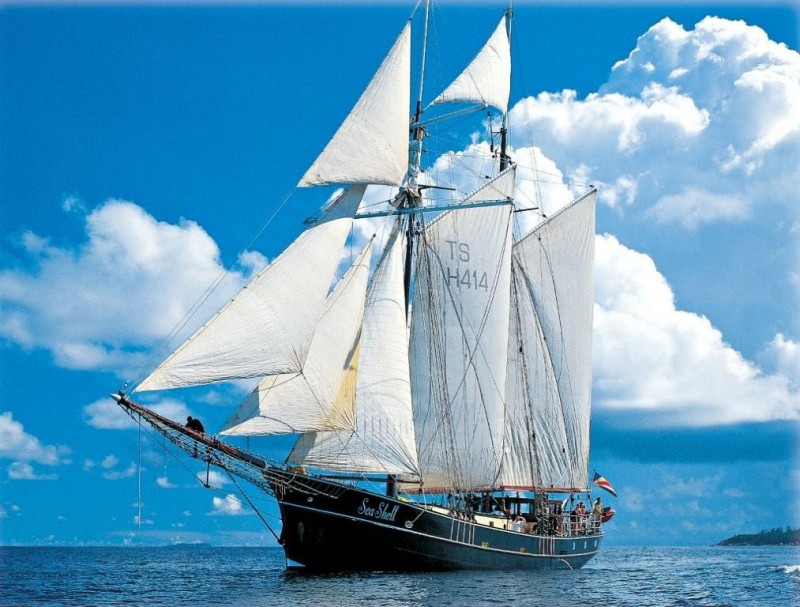 Depending on customer demand, Silhouette Cruises can also deploy the two-masted "Sea Bird" which is 36 metres long, with nine luxury cabins. Normally, a Mahe to Aldabra voyage takes three to four days.
One option is travelling by boat to Aldabra, stopping at Alphonse, Cosmeledo, Astove and Assomption and flying back to Mahe after 11 days. The circuit ends at Assomption, which is the nearest island to Aldabra – about 30 kms away and has an airstrip.
The second option is to fly to Assomption, before crossing over to Aldabra. The Silhouette Cruises boats wait off Aldabra for accommodation, then continue to Cosmoledo and Astove and fly back after 7 days.
The third option is sailing to Aldabra and the Amirantes and returning to Mahe by boat – a 15-day circuit.
The Seychelles Islands Foundation (SIF), which manages Aldabra, has imposed a total ban on fishing in the atoll and the lagoon teems with fish, especially pelagic, like rays and sharks.
Wasserberg recalls a brownish grouper – more than two metres long - swallowing one client's underwater camera.
Silhouette Cruises charge 500 euros per day full board for cruises to Aldabra - with an additional 200 euros for SIF.
Other islands, such as Assomption, Astove, Alphone and Cosmoledo are run by the state-owned Islands Development Company (IDC) which levy a charge of $25 per day.