Veteran Gilbert recalls the day young men scrambled to join the British Army
14th October 2021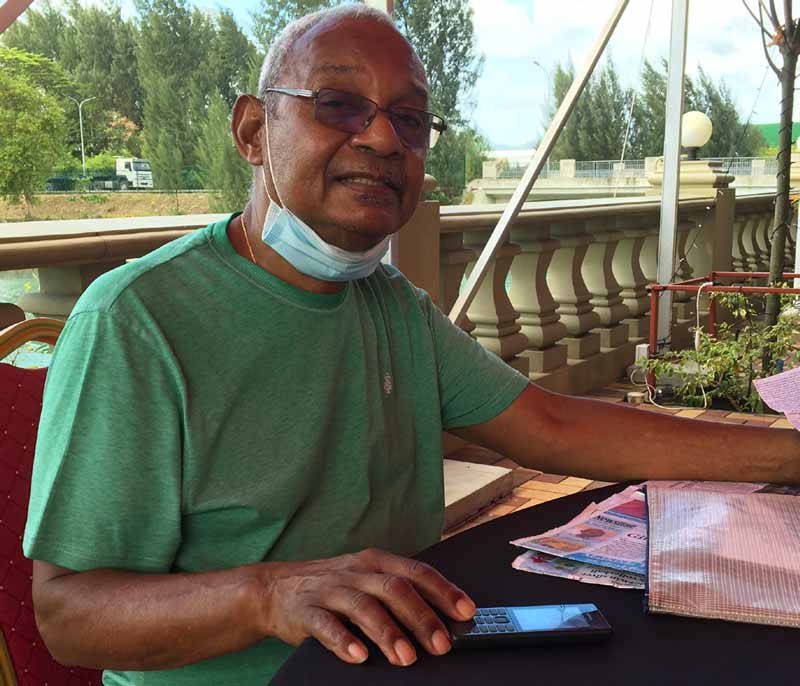 By Lewis Betsy
I met up with an old friend recently and was reminded of his remarkable history. His name is Gilbert Eliza and he told me about how he joined the British Army 60 years ago… and embarked on a journey that changed his life.
Gilbert is 78 but looks re.markably younger than his years.
He was among a group of 99 young men who boarded the R.M.S Kampala for Kenya onJuly 23, 1961, where he would fly to London to become an Army driver.
There was a scramble among the young men on the islands to enlist because it was seen as a great career opportunity and they knew the regular income would support their families.
Gilbert had his exploits reported recently in the Seychelles Nation. He told the paper: "I was full of excitement and mixed feelings. I still recall my mother carrying my small suit case. This was the last time I was going to see her because she died two years later."
He was in the Army for eight years and left because of health problems. However, he remained in England where he continued to work as a driver with the post service. He married in England and raised a family before retiring to Seychelles after 42 years away.
It was in England that I met him in 1980 after I was forced to leave Seychelles. We had much in common and went to a lot of places together.
Now living at Ma Constance, Gilbert recalls the old days as "a memorable and exciting part of my life". He told me he enjoyed the experience and learned a lot.
Now the veteran is on another mission. He wants to recruit the 25 or so ex-British Servicemen who are still alive in Seychelles.
He said: "I am trying my best to revive the Ex-Servicemen Association so that the remaining ex-Servicemen would not be forgotten, but receive the recognition they deserve."