Unless a miracle happens and the opposition gets it act together we shall see James Michel back in power next month… with President Danny Faure waiting in the wings
30th November 2015

COMMENT by Lewis Betsy
We had waited long enough and then the big day for Seychelles eventually dawned. Nomination Day for the Presidential Election came on the 11th of November leaving every citizen open to an avalanche of promises, boasts, and critical comments from the six candidates.
Yes, that's right – six candidates. It is as astonishing as it is historic that such a small place as Seychelles with its modest population of 96,000 had half a dozen people who all wanted to be President.
Surely, we should be pleased. This is what we call democracy at its best.
However, after listening to all the candidates in their introductions I was deeply concerned by the opposition politicians. At a time when President James Michel's popularity is at his lowest they appear to have handed him another five-year term in office.
I think Michel was right when he said: "I am confident in victory because I have worked tirelessly during the past 11 years as President of Seychelles. I am seeking a third and last mandate and I am confident in victory and it will be by an even bigger margin than in 2011.
"We won't need a second round, it will be a knockout win in the first round."
It may well be a knockout, but not because the opposition groups are weak and unrepresentative. They are not.
They are keen political fighters and judging from previous election results probably represent half the people – in 2007 Wavel Ramkalawan's Seychelles National Party (SNP) and Sir James Mancham's DP ran as one, collecting 25,626 votes or 45.7 per cent of the poll.
No, the opposition groups' problem is that they are divided and whereas the ruling Parti Lepep acts as one body the opposition is many. It leaves the opposition literally in pieces... and powerless to govern.
The arrival of the Popular Democratic Movement (PDM) in the National Assembly and the SNP staying away for one term, so creating a vacuum, did not help. These moves encouraged other political groups to form. This is why now we have so many opposition parties all saying in their nomination speeches that the government is wrong but proving ineffective at dislodging it.
After its absence in the Assembly one possibility now is that the SNP, the main opposition group, may take a battering and fall into second place behind Patrick Pillay's Lalyans Seselwa.
And they both will still lose.
So, my question is this: If they care so much why it is so difficult for opposition parties to join together and form a "United Opposition"? Why can't they fight this election under one banner with one voice to save the Seychellois people from the difficulties they all mention in their introductions?
On the 6th December we will know the result and I reckon we will find that James Michel has been elected again for another five years. I bet this is not what a lot of people in Seychelles will want to hear. Naturally, it will be bad news for all the Seychellois who wanted a change of direction.
I fear that PL members will again go bragging round Mahe in their motorcade as they celebrate what is more than likely to be another victory for their party.
The forthcoming elections for the National Assembly will inevitably follow the same pattern unless something dramatic happens. So I think the opposition parties should seize this second opportunity to work together for a United Opposition.
Failing that, it will be back to the drawing board. Some leaders should then have the decency to step down. Clearly, they will have proved they are ineffective and it will be time to let some new faces from a younger generation take over.
As for Michel, this will be his last term, I think he will run Seychelles for about three years and then (Pas Baton) appoint Danny Faure to take over the Presidency the same way as President France Albert Rene did when he handed over to Michel in 2004. Remember Rene's words that day after 27 years in power: "I feel fulfilled," he said. No opposition leader has ever been able to say that and look at the consequences.
Allow me a moment of speculation.
In Myanmar, also known as Burma, the pro-democracy campaigner Aung San Suu Kyi has won a landslide victory against a military government with 60 per cent of the vote. However, as she is barred from holding office she has indicated she will challenge the constitution. But this will mean taking on the military, which is in control of over 30 per cent of parliament and has the power of veto.
That is the power of the armed forces.
Just imagine if on the 6th December an opposition party leader wins the Presidential election: what will happen in Seychelles, and how will PL take the result as Michel, as President, was the Commander-in-Chief of the armed forces? Where would the army stand? Surely we would not be thinking of a coup d'etat again, would we?
Politicians really need to be addressing key issues of ongoing corruption, victimisation, increasing poverty. deteriorating health levels for some of the population, and there is much work needed on justice and education.
Lalyans Seselewa leaders have said they will tackle corruption. They want to deal with the Ministers they say are involved and those who have money staked abroad will have to bring it back or explain why.
Alexia Amesbury, leader of the Seychelles Party for Social Justice and Democracy, has demanded the resignation of two ministers over allegations of corruption over land deals. The ministers deny the claims.
I hope the newly elected President – who barring a miracle will be Michel – will do something about these issues as well as the terrible national drugs problem, beggars in the street, the rising prison population, the need for a lengthy security clearance to get a job, and my big passion, National Reconciliation and Unity. He has to act. We cannot continue the way we're going.
In 1990, Seychelles was in a terrible mess. The country was collapsing and President Rene took drastic action and called for an SPPF Congress. He told the Congress that he was going to introduce real multi-party democracy and allow all those who had gone into exile after the 1977 coup to return home.
To me National Reconciliation and Unity should be operated on the same lines today. Michel should also call a PL Congress to actively introduce the programme.
Otherwise, we will continue to live as enemies. We should be careful that we don't go back to the bad times of 1977. We need to get the country united again. We need stability and harmony for a better Seychelles.
There are many who have made sacrifices for Seychelles, among them Seychellois National Movement leader Gerard Hoarau who was brutally murdered on a London street on 29th November 1985. For his memory and those of the many others we should continue the process of peace.
On that note, please let me take this opportunity to wish all the people of Seychelles good luck and urge them to vote with care and consideration. The election is important but it is equally vital that we live together in peace. Democracy takes time. We must be patient.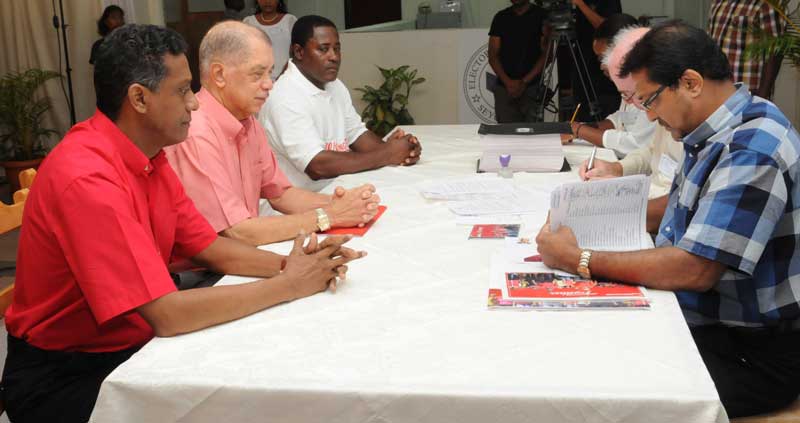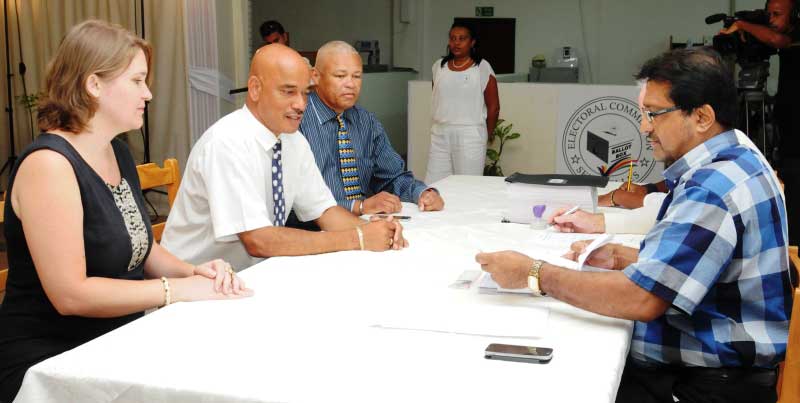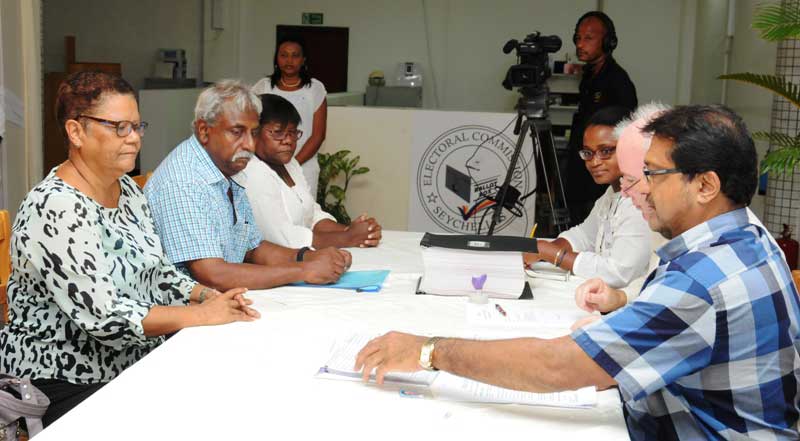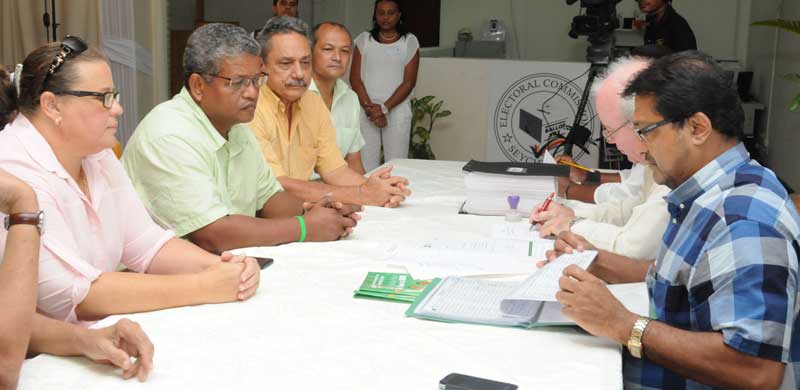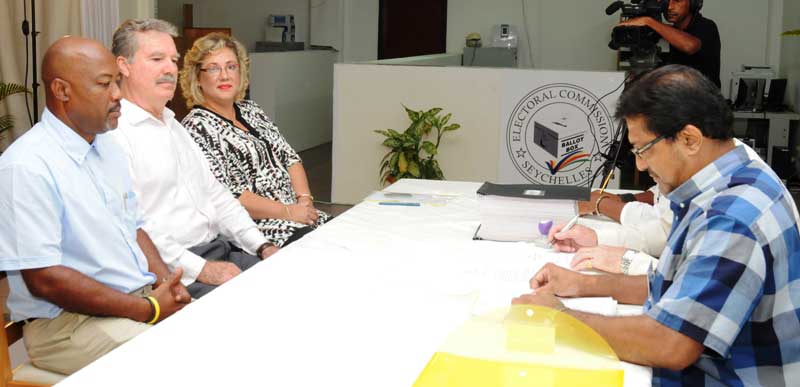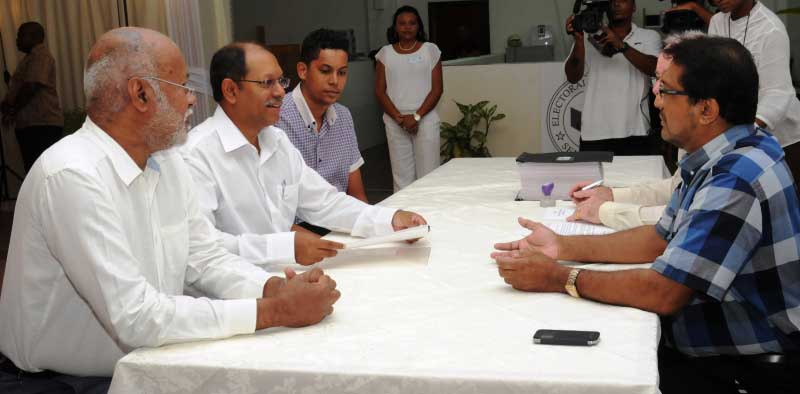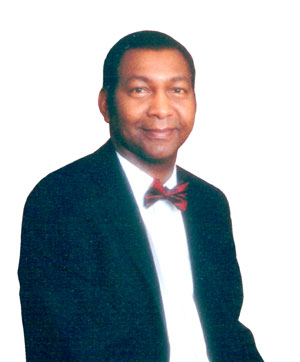 Lewis Betsy
Publisher
Seychelles Life