Tributes paid to Rene 'Chor' Laporte, a dedicated supporter of democracy and a great footballer
24th March 2020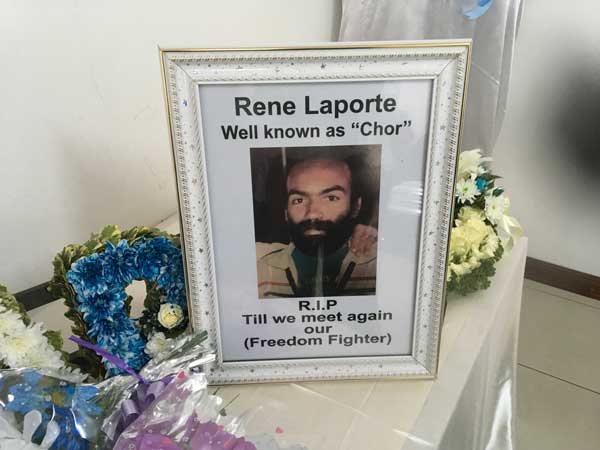 By Lewis Betsy
A large crowd turned out to pay their respects to Rene Laporte – a great hero fighter for democracy in Seychelles and a talented footballer.
Rene, who was perhaps better known as "Chor", passed away in Seychelles on 24th February, 2020. He was 68.
His funeral took place on Friday 28th February 2020 at the Immaculate Conception in Victoria, Mahe, where many turned up to show their support for his family.
The Mass was led by Father Alcindor and a profound and moving eulogy was read by Rene's nephew, Michael Etienne. Rene's niece, Ina Laporte, also spoke during the ceremony.
Chor was a great footballer. He started playing first for English River in 1974, and then Ascot, one of the best First Division Football clubs in Seychelles. He took the right back position, where he was always talking to his fellow players issuing instructions on the pitch.
He was a solid defender, never stopped running and always tightly marked his opponent. His contribution to football in Seychelles was commendable.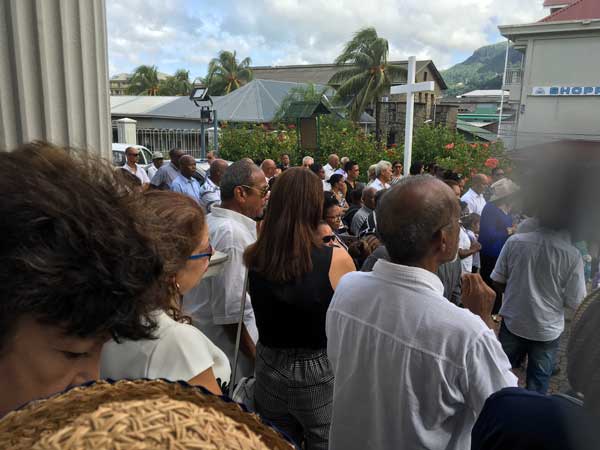 After he stopped playing he decided to become a referee where he helped the Football Association which was then suffering a shortage of referees on the islands.
He very much enjoyed his role there, but his life took a drastic turn when he was arrested following a demonstration during the 1979 student strike.
He was detained for six months and then he was sentenced to three years, which was later reduced to six months on appeal.
In 1982, following the advice of his elder brother Noel, he left Seychelles for Bahrain and after four months he moved to the United Kingdom as a political exile.
He was popular and well known in UK for the role he played to bring democracy back to the Seychelles.
In the UK, he was a proud member of the MPR (Movement Pour La Resistance) and took part in all the demonstrations held outside the Seychelles High Commissioner's office in London that protested against the one-party rule in Seychelles.
He was a great friend to Gerard Hoarau, a man who he admired very much. Both shared a love of football and commitment to political freedom.
I remember Chor very well because we played together during our early days while he was with Ascot and I was with Rangers and Rovers. We grew up together while I was staying at Greenwich, next to his elder brother Noel and his wife Jessy.
We will miss Chor, but his memories will be with us forever.