Tributes to the memory of Gerard Hoarau show how Seychelles is changing for the better
7th December 2020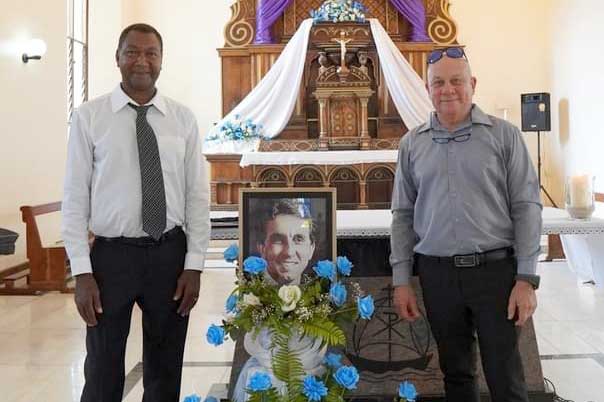 By Lewis Betsy
When the life of Gerard Hoarau was publicly honoured in Seychelles for the first time it showed just how far as a nation we have travelled in the past few years.
It was a superb service, rich with emotion and I found it profoundly moving as well as joyful.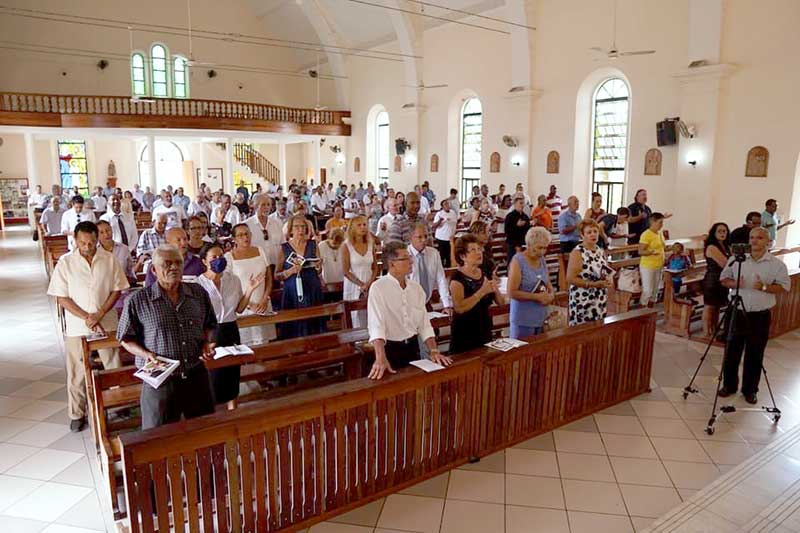 The large crowd at Anse Royale Church included our newly elected President Wavel Ramkalawan and other leading politicians.
Who could have imagined even a few years ago that this could happen in Seychelles?
Gerard died trying to change for the better the country of his birth. That we could all gather together on this occasion with an Opposition party now having its leader Wavel Ramkalawan as President and in control of the National Assembly is a stirring illustration of the need for us to remain resolute when we strive to achieve our goals.
Gerard would have been proud.
Over the years since his assassination in London on 29th November 1985, I have had the sad privilege of organising a Mass every year in the UK. Fittingly, now I am back living in Seychelles I had the opportunity to have my friend honoured in his homeland for the first time.
The reaction to the news that Julie and I were organising a Mass on Saturday 28th November 2020, was immense.
It clearly touched a chord and showed how the country has changed. Yes, I thought, Seychelles has a new heart.
Gerard's reputation as a great campaigner for democracy was rightly brought to the fore, but the Mass, led by Father Collin Underwood and Father Roger de Commarmond, also honoured all the Seychellois who lost their lives or suffered in the struggle for equality and harmony.
Among the congregation with President Ramkalawan, were Vice-President Ahmed Afif and his wife Stella, plus several Ministers and members of the National Assembly.
Speakers included Barry Gendron, myself, my wife Juliana. while Paul Chow read a Lecture.
Pat Nanty and Genevieve Hoareau sang, "Love can Build A Bridge" then led the congregation in the final song, "We Shall Overcome".
The Mayor of Victoria, the musician David Andre, sang his favourite song "Sant Avek Mwan".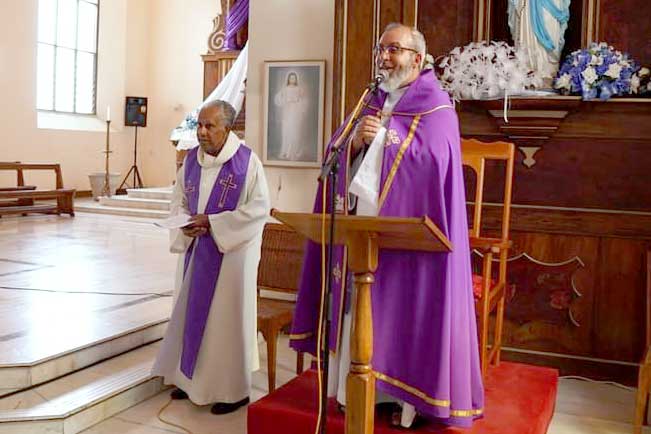 Barry Gendron, gave a very moving tribute to Gerard. He said he was born blessed with strong moral principles and beliefs. He was passionate in all he undertook, committed and dedicated to the task in hand.
A strict disciplinarian, he always managed to maintain a keen sense of devotion towards his friends and followers.
But above all, he was a patriot, a true Seychellois, who has been acclaimed a hero and legend.
Gerard's vision and moral sentiments were focused on the extreme suffering experienced by his people.
Barry said: "He uttered these words to me, while we were in exile in London: 'Barry I can't stay here, and accept all the suffering taking place in Seychelles. My conscience dictates that I must take responsibility, to help my friends and my people. After all it is my country and my home'."
Barry added: "His motive and decision was to dictate his life for his people. 'The greatest love you can show, is to give your life for your friends'."
Members of Gerard's family, who are scattered between the UK, South Africa, and America, were sadly unable to attend. But Juliana Betsy read a message from Gerard's brother and his wife, Ralph and Josette Hoarau.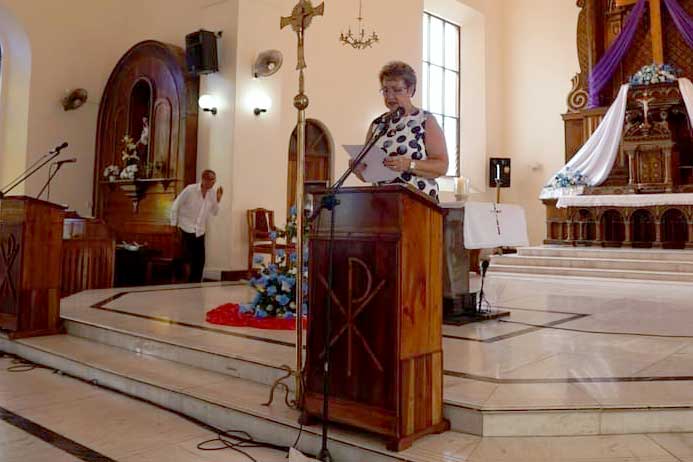 They said how significant it was that this was the first time they have celebrated a Mass for their beloved Gerard in Seychelles and they hoped it would continue.
They recalled that when Gerard was arrested on the 15th of November 1979, he was aiming to bring democracy back to Seychelles. On his release from prison he emerged even more determined.
His mother told him, "Forget about Seychelles. Start a family… because Rene's prison has marked you."
Gerard would not back down. He replied that he was already married – to the people of Seychelles – and would continue the fight to return democracy to his homeland.
They recounted the dark times that led up to Gerard's death and his refusal to have bodyguards despite thwarted attempts on his life in Mauritius and France.
In conclusion, the family said that "as a nation, we would always want to honour Gerard and the other Seychellois heroes for their sacrifice. We salute them".
In my tribute, I told the congregation how I regarded Gerard as one of my best friends. We played football together, we shared the same political ideals.
It was a great honour for me to know Gerard and grow up with him. He had trust in me as a football Coach and so he gave me the captaincy of Rovers Football Club.
I think people can imagine what type of person Gerard was.
Discipline was one of his priorities, and I must say today, thanks to Gerard, I have managed to bring up my children, Kevin and Lorraine, in a very disciplined manner too. He instilled in me the confidence and way of life to achieve that.
Also in my address I mentioned all the people who have disappeared and lost their lives during the struggle to bring democracy to Seychelles.
And we paid tribute to the late Robert Frichot, Edmond (Eddy Camille), Bernard Verlaque and Owen Hoarau.
I am proud and humbled to note the number of people who turned up for the Mass or watched it streamed live on YouTube
It was a day to cherish and remember for many years to come.
And how reassuring that out of such a terrible tragedy we can now strike a positive note.
Thirty-five years on, we have the strength to come together and show our gratitude for the sacrifices made by Gerard and other patriots.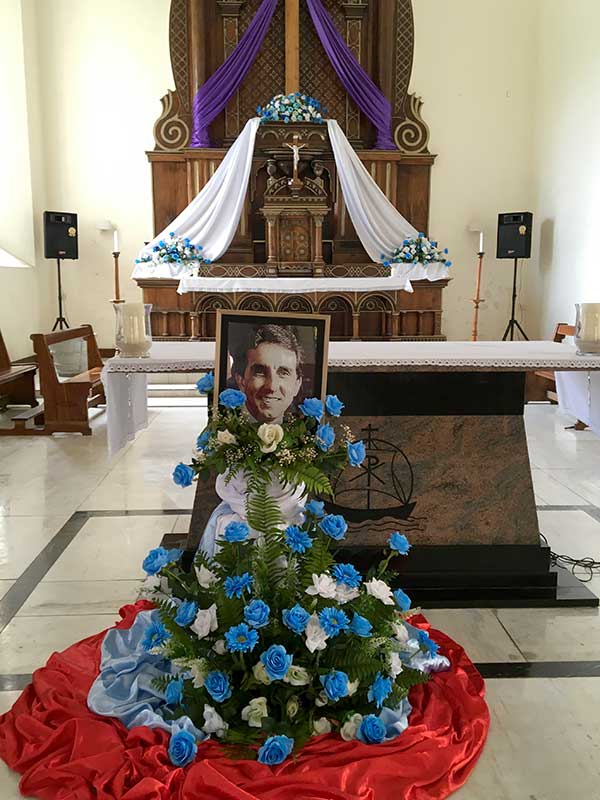 After all those years of great division in Seychelles society, we can also demonstrate that today we are truly working for peace and reconciliation.
It is a big step towards a better future for all of us.
And for that we must thank Gerard.