Tributes to brave Seychelles sea captain lost in rescue bid
17th September 2018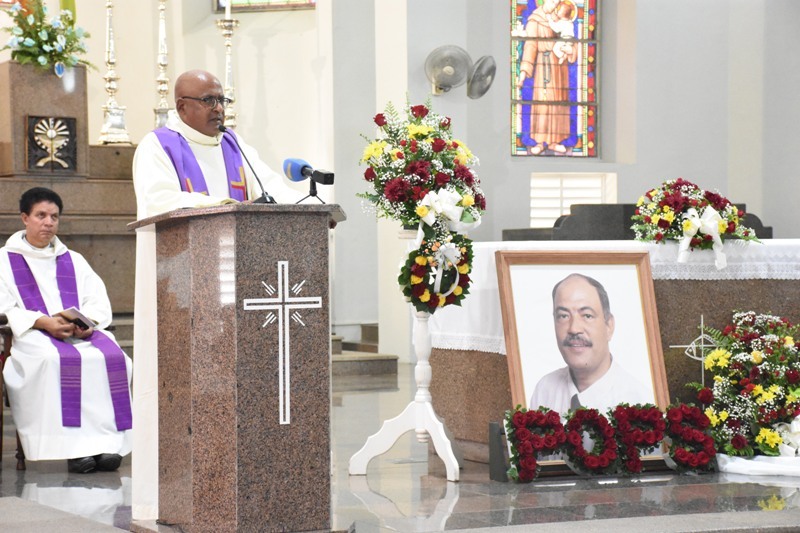 Tributes have been paid to a Seychelles sea captain who lost his life while attempting to save a fishing vessel that ran aground in the St Anne Marine.
Captain Pierre Grandcourt was thrown overboard when a large wave struck his boat in a mission to free the Diamond Ace Number 1 from Ile Aux Cerfs reef.
The Kenyan-flagged boat was apparently low on fuel when it ran into trouble. The seven crew were said to be safe.
Captain Grandcourt's funeral was held at the Cathedral of the Immaculate Conception in Victoria.
Paying tribute, the Captain's brother, Robert Grandcourt said Pierre had a passion for the sea since early childhood when he would frequently go fishing with his father in a little "pirogue".
He said Pierre was determined to attend maritime college despite being discouraged by others around him.
Among the mourners at the service, which was presided over by Father Lonnie Adrienne, were Vice-President Vincent Meriton, Wavel Ramkalawan, Leader of the Opposition in the National Assembly, and officials from government ministries and departments