Tourism workers praised for their 'sacrifices' as the industry continues to grow
8th October 2015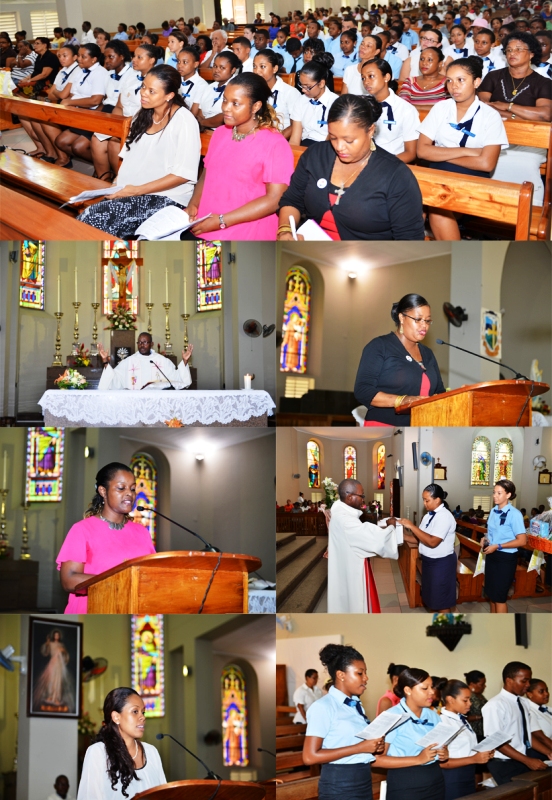 Workers in Seychelles tourism industry have been praised for their efforts.
A special mass was held at the Cathedral of the Immaculate Conception to mark the start of Tourism Week.
Father David Alcindor said tourism is a vital industry in Seychelles. God gave us beautiful islands, he went on, and it was "our duty as a nation to protect them" as they are important assets for our tourism industry.
He added: "Working in the tourism sector is not easy as it requires a lot of sacrifices. So I salute all those who have worked and are working to make this industry a successful one."
Sherin Naiken, the chief executive of the Seychelles Tourism Board, said: "If today we have a good industry, and we are an example to the rest of the world, it is because God has been here all along to guide us and today we thank our Father Almighty for that."
President James Michel officially opened the Seychelles Tourism Pioneer Park where those who have contributed to the industry will be honoured.
The names of five tourism pioneers have been engraved on ceramic tiles which will be displayed on concrete pillars at the park at the entrance of the Seychelles Tourism Academy in La Misère.
The five are Robert Michaud of Northolme Hotel, Gerard Legrand of Hotel Des Seychelles, Raymonde Delorie of Beau Vallon Bay Hotel, Marcel Le Marchand of Hotel Des Palmes and Henry Savy of Raffles Hotel.
The names of more than 100 other pioneers are expected to be added later.
Tourism and Culture minister Alain St Ange said the pioneers should be seen as role models.
''Recognising those who have been there in the past will help us to know where we are going in the future," he said.
"It is with great pride that the Ministry of Tourism and Culture, the Seychelles Tourism Board and the STA have rallied together to open this park where each and every Seychellois who makes his mark in the tourism and hospitality field will be seen and remembered."
Commenting on Seychelles Tourism Week, former President Sir James Mancham has asked for recognition to be given to a "forgotten" pioneer. Sir James quoted Flavien Joubert, principal of the Seychelles Tourism Academy, who at the ceremony had said: "We are very proud that the site to honour all our pioneers and all the professionals who have contributed for us to be where we are today is here." Sir James said: "Mr Joubert, of course, forgot another Joubert. His name is David and he was Minister for Tourism in the government of the First Republic of Seychelles, who was unable to discharge his responsibilities after the coup d'état of June 1977.
"Minister David Joubert was very supportive of the policy of the First Republic to develop a successful tourism industry at a time when the opposition was totally opposed to the idea and went as far as suggesting to the vulnerable voters of our country that tourism will bring diseases to the country as opposed to prosperity."
Earlier, Mr St Ange had urged all Seychellois to make it their business to understand the what tourism could do for the country.
He said: "Tourism is the new industry, outstripping all others and its effect on the way we live our lives is already all-pervading. Even here at home in Seychelles, just look how many businesses are geared in some way to providing a service linked to the tourism industry. It is already substantial and destined to become even more so with each passing year.
"Tourism, if it is properly established and encouraged, holds the potential for a huge range of benefits to everyone in the country."
Tourism is the main pillar of the Seychelles economy. Last year 232,667 visitors came to Seychelles, a figure which is expected to increase this year if the current trend continues.
At a ceremony in the House of Lords in London, Minister St Ange won recognition for his efforts. The Minister was presented with the Plaque of Honour' for his work and leadership in tourism development by Baroness Sandip Verma, Britain's Minister of International Development.