Thanks mum and dad, says Seychelles barrister honoured for youth work
6th July 2016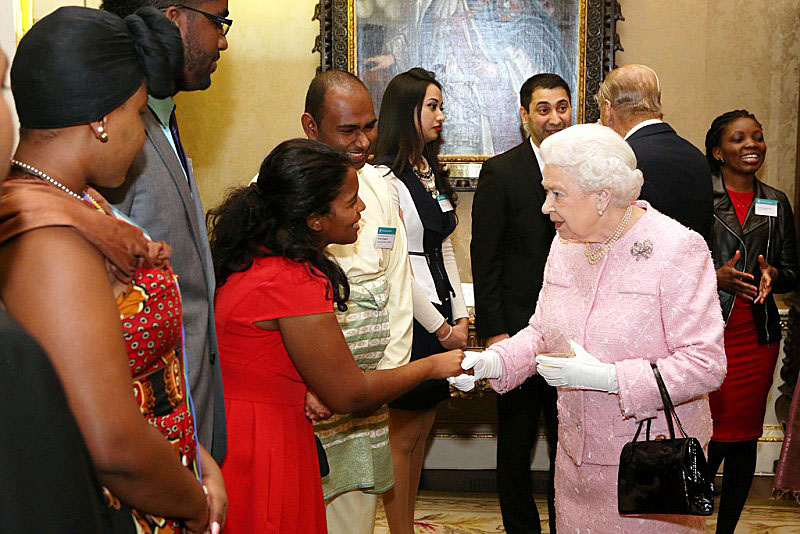 A Seychelles barrister who received the Queen's Young Leaders award has paid tribute to her parents.
Angelique Pouponneau, 26, from Bel Ombre, said: "They taught me that life wasn't meant to be easy and that everything you want you must work very hard for."
Educated in Seychelles and the UK, Angelique was called to the Bar of England and Wales in 2013. Back in Seychelles, she began pupillage (two years training before qualifying as an Attorney-at-Law). She was called to the Seychelles Bar in 2015.
Angelique has dedicated herself to youth work. She became the Speaker of the 11th cohort of the Seychelles National Youth Assembly and in 2014 was invited to Mauritius to set up the SIDS Youth AIMS Hub. She and Anael Bodwell, went on to found a chapter in Seychelles.
Currently she holds an executive position in the Commonwealth Youth Council.
Angelique said: "My main responsibility is increasing membership to the council and with a special focus on groups that are often marginalised such as young people with disabilities, the LGBTI community and young people without access to internet."
Angelique is concerned about the problem of drug abuse in Seychelles. After speaking with those who work with young addicts, she learned that drug abuse is not just a social problem in itself, but the result of a social problem. A teetotaller, she advocates offering young people all the support they need so that they don't resort to alcohol or drugs to cope with their difficulties.
She is also a vigorous campaigner on action to tackle climate change.
She has met the Queen on official occasions three times – the last when she received the Queen's Young Leaders Award ceremony at Buckingham Palace – but she regards her parents as royalty too.
Angelique said: "My parents inspire me to work harder. My mother always says there really is no substitution for hard work.
"They both motivate me to work hard and improve but with different approaches. My father strokes my ego but always offers constructive criticism and my mother keeps me grounded and humble as she always advises me to remain true to who I am and what I believe in."