Smile Bernadette, you are famous
6th September 2016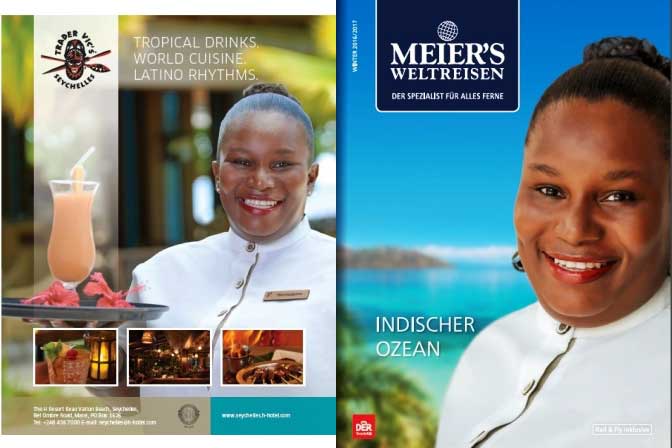 A smile can get you anywhere and now Bernadette Bonnelame's beaming face has made her internationally famous.
Clearly, she's a natural.
"I love smiling," she says.
Bernadette's smile took her to new heights when she agreed to appear in an advert for her workplace, The H Resort in Seychelles.
She said: "When I was asked if I would mind having my photo taken, I was happy to say Yes and now I have people messaging me or calling me to say they have seen my picture in different places. I have even had guests comment that they recognise me from the magazine on the plane."
The adverts have been seen in international glossy magazines such as Harper's Bazaar, National Geographic and Condé Nast Traveller as well as in-flight magazines for Air Seychelles and Etihad.
Additionally, DER Touristik, the European market leader in travel sales, based in Frankfurt, so liked her photograph it used it on the front cover of one of their own brochures, Meier's Weltreisen.
Anthony Perlman, marketing and public relations manager at The H Resort, said: "Anyone who meets Bernadette cannot fail to warm to her smile and friendly personality.
"She is a proud Seychellois, so for her image to feature on the front cover of the brochure is a wonderful achievement for her and the country.
"We are all very proud of her."