Sir James shows his wish for Reconciliation can be a reality with book launch
12th October 2014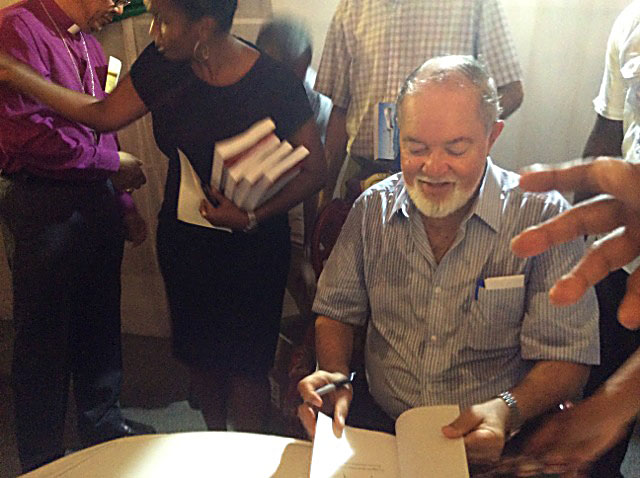 The great and good of Seychelles were in attendance when Sir James Mancham launched his latest book "Seychelles: The Saga of a Small Nation Navigating the Cross-Currents of a Big World."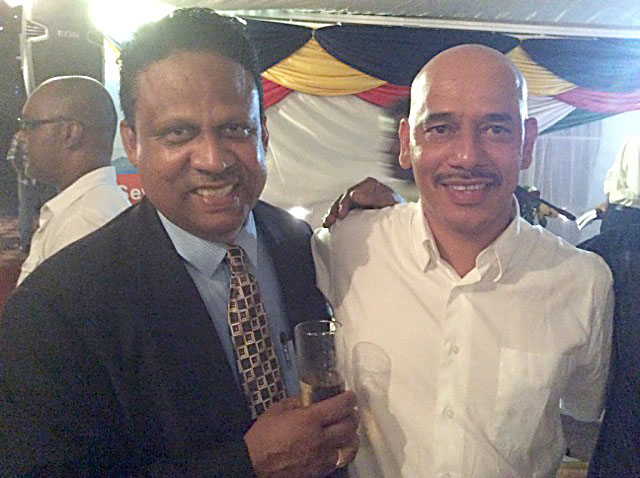 Indeed, the first President's event saw many Seychellois with differing opinions brought together in the same room. For a veteran statesman campaigning for National Unity and Reconciliation this was no happy accident. It was a master stroke.
There with President Michel at Espace the JJ Foundation Building, were friends of Sir James, Vice President Danny Faure, Supreme Court judges, and government Ministers.
The event was kicked off the Master of Ceremonies, lawyer Daniel Belle and he introduced the Designated Minister Vincent Meriton who formally launched the book.
Also present on what was an amazing evening was the Leader of the Opposition in the National Assembly, the Honourable David Pierre and other members of the Assembly.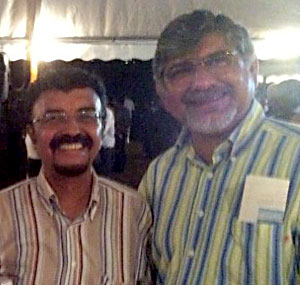 Lawyer Mr Nichol Gabriel and Daniel Belle, both Sir James's friends and successors as leaders in the Democratic Party, were there with Sir James's wife Catherine (Kate), the former President's schoolmates, and the Archbishop Emeritus of the Anglican Church French Chang-Him.
The event came as Sir James celebrated his 75th birthday. Mr Gabriel described him as a "simple man, but the dinosaur of Seychelles politics who at the same time believes in world peace".
He added: "People of all political horizons attending tonight's event shows how he is the master of National Reconciliation."
Archbishop Chang-Him called for a repository of books by Seychellois authors.
On a personal note, I felt the event was brilliantly organised to bring together many differing Seychellois and I managed to meet a lot of old friends – and former old enemies – on the night.
It was a great honour for me to be in the same place as so many people of all political hues. Yet the true spirit of reconciliation made us as one.
I am deeply impressed by the work Sir James is doing for National Unity and Reconciliation in Seychelles and pledge my sincere support. Seychelles Life will do its best to promote the issue.