Seychellois man among the victims in Russian jet crash tragedy
31st March 2016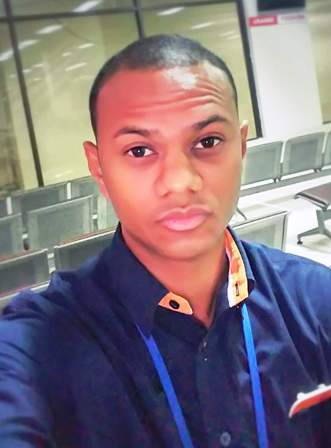 A Seychellois family is mourning the loss of a son who died when his plane crashed in Russia.
Alex Confait was one of seven crew members of the Flydubai aircraft that came down in bad weather at Rostov-on-Don on early Saturday March 19, killing all 62 people on board.
His father, Vincent, said: "Alex was going to celebrate his 24th birthday the 31st of this month, but now he is gone."
Vincent Confait, a former high hurdler who represented Seychelles at the Olympic Games in Moscow in 1980, spoke as he and his wife, Sheila, were preparing to fly out to Dubai to pick up their son's belongings.
Alex, from Mont Buxton, had been working a cabin crew member with Flydubai since August 2014 and according to his father he was also the only Seychellois working for the budget airline. Alex previously worked for the Emirates airline, also based in Dubai.
Vincent Confait said Alex was always in touch with his mother on Facebook and WhatsApp.
His last post on his Facebook page at 3.18am on the day before the disaster read: "The future belongs to those who believe in the beauty of their dreams."
The Boeing 737 passenger jet, which had set off from Dubai, crashed as it tried to land in bad weather, officials said. It was reportedly making its second attempt to land at 0050 GMT after circling for two hours.
The jet missed the runway and erupted in a huge fireball when it hit the ground.
An eye witness said: "My whole house shook. I looked out into the yard and the sky was all red. It was a shade of red that I have never seen."
Vasily Golubev, governor of the Rostov region 600 miles south of Moscow, said: "By all appearances, the cause of the air crash was the strongly gusting wind, approaching a hurricane level."
President James Michel sent condolences to the Confait family and to Russian President Vladimir Putin, saying the entire nation was in mourning.
"We are equally affected in the wake of this disaster as one of our own Seychellois sons has perished along with many other souls aboard," said President Michel.
The plane's flight data recorders have been recovered and an investigation in underway to establish the exact cause of the crash.