Seychelles Commonwealth Big Lunch
16th March 2018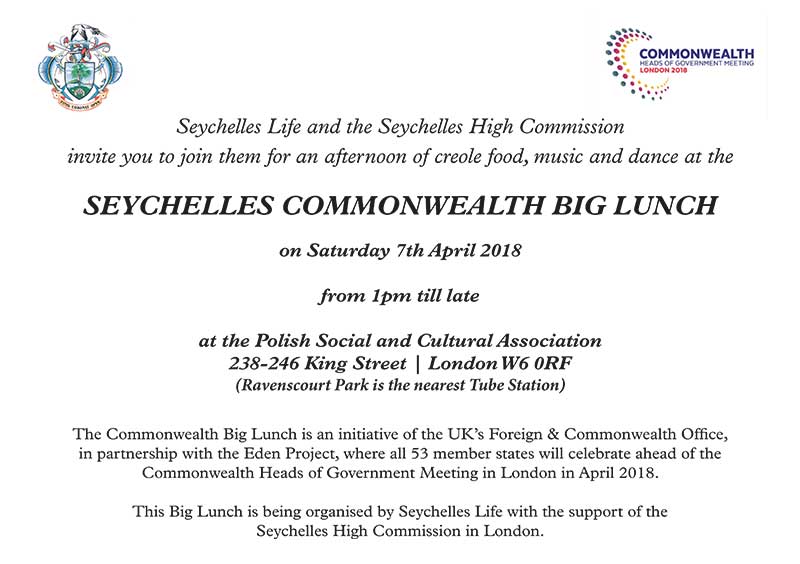 One of the main aims of Seychelles Life is to bring together the Seychellois diaspora in the UK, to bond as a community in friendship as well as share ideas and offer support.
This is an excellent opportunity to build on that aim.
If you would like to take part in any aspect on the Big Lunch day, be it with creole food, music,
dancing or even help with setting up, please contact Lewis Betsy on 07790 269940. This event is also open to the general public so everyone can see what a wealth of
marvellous things Seychelles has to offer.
Tickets for the event are £10 per person Children £5 and can be purchased in advance or at the door. DJ Kenny B (Eezey) will be there to entertain you with Creole Music.
Car parking: Parking Meter in operation during day time and after 6.00 pm Parking is available FREE.
For further details please contact Lewis Betsy on 07790 269940 email: lewisbetsy@hotmail.co.uk