Seychelles and South Africa link up to promote tourism
7th June 2016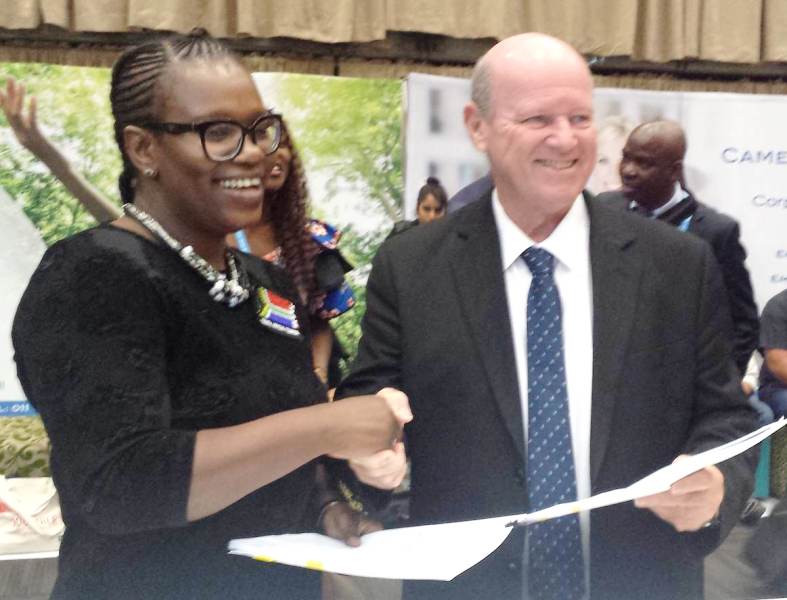 Tourism chiefs in Seychelles and South Africa have agreed to work closer together.
They signed a memorandum of understanding (MoU) at the INDABA trade fair in Durban.
Alain St Ange, Seychelles Minister for Tourism and Culture, had worked with Sthembiso Dlamini, acting chief executive of the South African Tourism Board, for the past 12 months on the agreement to strengthen ties and enhance cooperation between the two countries.
He said: "South Africa has been and remains a strong source market for Seychelles and it is a country with which we share excellent relations. But there are more we can do for each other and this agreement will lead the way to better cooperation and exchanges between the two parties, which will help to position both destinations at a new level on the international tourist market."
Ms Dlamini said: "Collaboration is central to all we endeavour to do to grow and support the tourism industry in the country, and on the continent. We are very excited that our initial discussions with the Seychelles have borne fruit in the form of this MoU. We are looking forward to future engagement to realise our shared vision of taking our destinations to new levels of success."