Seychelles joins in Africa Day celebrations
5th June 2015
Seychelles joined in the celebrations in London when the African Union commemorated the day of its foundation in 1963.
It was a night to remember, full of enjoyment from beginning to end with select dishes on offer from all the countries in the union, music and dancing.
The prestigious three-hour event at the Langham Hotel was organised by the Dean of the African Union Heads of Mission Roy Warren Blackbeard.
The Seychelles was represented by the Seychelles High Commissioner Mrs Marie-Pierre Llloyd.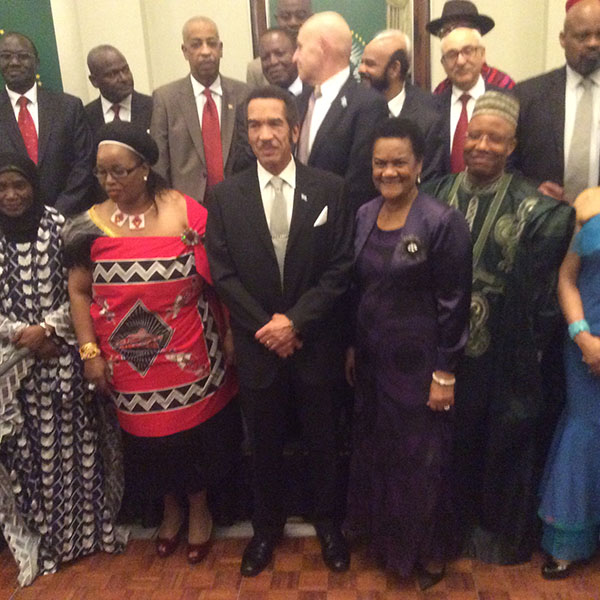 She is shown here, centre, with the President of the African Union the President Lieutenant General Sereste Khama Ian Khama and other Commissioners of the African Union in the United Kingdom.
A guest at the celebration told Seychelles Life: "It was a big event with some 250 key people there. It was fascinating to meet and talk with them. There were many interesting things to learn."