Seychelles hero Gerard Hoarau to be remembered in homeland Mass
26th October 2020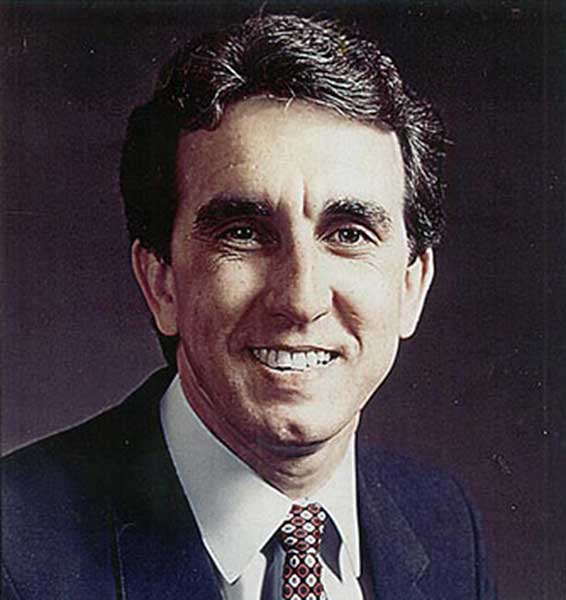 By Lewis Betsy
I have long felt that it was time that the life of Gerard Hoarau be officially honoured in his homeland.
Now a small but significant step has been taken in that direction.
His name – and those of other Seychellois who lost their lives in the battle to regain democracy – will be read out at a Mass at Anse Royale Church on Saturday 28th November at 11am. The service will be conducted by Father Colin Underwood.
I hope that eventually a full Mass will be held for these heroes, as it has been in the United Kingdom every year since Gerard was assassinated on 29th November 1985 outside his house in Edgware, London.
I have had the honour of arranging the UK Mass at Isleworth, Middlesex, and earlier this year contacted the Church in Seychelles to see if a special service could also be held there.
It was agreed that Gerard's name and those of other Seychellois patriots would be read out at a Mass on the anniversary of his death.
I want this part of the Mass to be seen as a banner of unity. It will honour not only the memory of Gerard, but all those who died or disappeared. It is to ensure that their sacrifices will not be in vain.
I also hope that while we may not be able to forget the terror of the past years we can forgive and so bring reconciliation to our people.
Gerard had studied theology at the University of Rome, was fluent in four languages and served his homeland in various capacities. He was Chief Protocol Officer, Chief Immigration Officer, captain of the Seychelles national team and Coach of the Rovers Sports Club. After he fled from Seychelles, first to South Africa and then on to Britain, he formed the Seychellois National Movement in 1984 with the aim of returning freedom and democracy to his homeland. Gerard's family and friends still seek justice for his death, and remain confident that even after all these years those responsible will be brought to justice. I too pray for justice to be done in this case. It is hard on all concerned for it to be unresolved.
I was a personal friend of Gerard as well as a fellow footballer, and I too was imprisoned without charge and had to seek a new life overseas with my family. I believe it is vital that we keep alive the memory of all those who died supporting democracy in Seychelles. That is why the Mass held annually in the UK was so significant. It was something that not only honoured Gerard and others like him, but united us as a community in exile. The Mass in Seychelles in which Gerard and the other fallen will be so remembered for the first time is a welcome move. I would eventually like to see a full service held in Seychelles to honour all those brave Seychellois. Given the divisions in our society, I believe it vital that this dedication reaches out to everyone. I want it to help the people of Seychelles work together for peace in our beloved islands.
It is, after all, what Gerard would have prayed for.
The brave Seychellois we will honour
At the Mass on Saturday 28th November, 2020, we will also pay tribute to other Seychellois who lost their lives in the struggle for freedom and democracy. We will read out the names of:
Hassan Ali Umarji
Simon Denousse
Mike Asher
Michel Hoffman
Franco (the Italian)
Tony Elizabeth
Jill Carpin
Davidson Chang-Him
Pat de Silva
Alton Ah-Time
Gilbert Morgan
Jack Payet
Evans Hoareau
Mervin Asba
Peter Zoe
Andrew Betsy
Edmond (Eddy) Camille (who also dedicated so much of his time and energy to the SNM)
Bernard Verlaque
Owen Hoarau
We also remember all those whose lives were blighted by the actions of the regime and those who suffered imprisonment and exile.
For more details of the service, contact Lewis Betsy 07790 269940, (Sey Mobile) 2602773. Email: lewisbetsy@hotmail.co.uk