Seychelles go down 2-0 to Algeria but coach sees the positive side
9th June 2016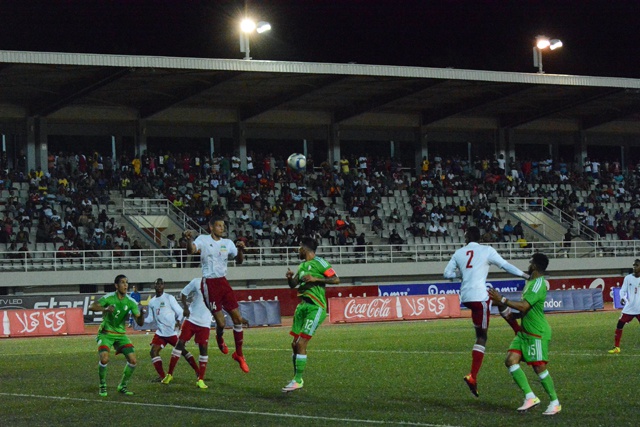 Seychelles lost 2-0 to Algeria in a qualifying match for the Africa Cup of Nations but coach Ralph Jean-Louis still felt it was "a good match".
Algerian striker Yassine Benzia, from the French club Lille, capitalised on a defensive error to put the visitors 1-0 ahead in the last five minutes of the first half.
The second goal came from Hillel Soudani of Croatian club Dinamo Zagreb.
Ralph Jean-Louis said afterwards: "It was a good match even though we lost. We would have liked a positive result, but we have to realise that we were playing against the team that is No 1 in Africa. So we accept the results and see it as an experience."
Algeria is the highest-ranked African country on the FIFA ranking, in 32nd place, and the victory over Seychelles ensure their qualification spot in the African Cup of Nations in Gabon next year. The North African team is leading group J with now 13 points while Seychelles remain third with five points.
Algeria's interim head coach Nabil Neghiz was complimentary about the Seychelles team.
He said: "The Seychelles team which is very young is a very good team, and if they work together, they can do very well. I have seen some very good individual talent in the players and collectively they can go far."
Commenting on the match, he added: "We were a bit uncomfortable at first with the artificial turf, but the moment we scored, the players gained their confidence and used their experiences."