Seychelles award for best travel destination is of 'huge significance'
16th March 2018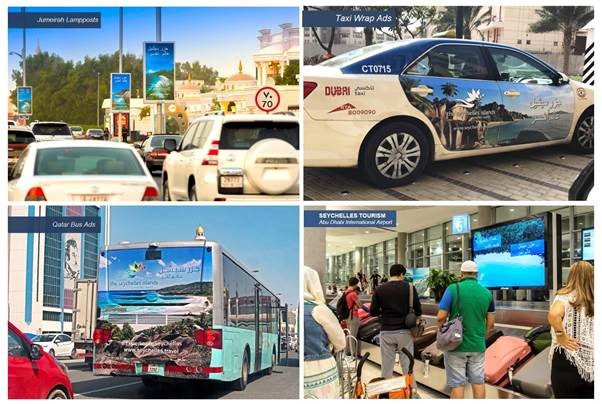 Seychelles has been named the 'Best Indian Ocean Luxury Travel Destination' for 2018.
The award was presented by the UK's high-end lifestyle magazine LUX.
Sherin Francis, Chief Executive of the Seychelles Tourism Board (STB), said: "This award reinforces our prominent position in today's competitive luxury market. It has huge significance, and we are pleased to be recognised for going above and beyond for our clients."
The magazine said that for the 2018 Tourism Awards its research team went in-depth to find the firms and leaders most deserving of being acknowledged for outstanding performances.
The STB office in Dubai has meanwhile launched a new marketing drive dubbed the #ExperienceSeychelles campaign, aimed at attracting visitors from the Gulf Cooperation Council countries of Saudi Arabia, Kuwait, the United Arab Emirates, Qatar, Bahrain, and Oman.
The campaign will feature street advertising as well as wrap-ads on taxis and buses.
Ahmed Fathallah, STB's Regional Manager for the Middle East, said the campaign aimed to "create an emotional connection and incite the feeling of awe provoked by the beauty of the Seychelles islands".
Air Seychelles and the STB have signed a Memorandum of Understanding (MoU) to extend their partnership into 2018.
The agreement will see the two work closely together through joint marketing initiatives, presentations at tourism events and workshops to promote tourism.
Remco Althuis, Chief Executive Officer of Air Seychelles, said: "We share the same goal of putting Seychelles on the world map, which makes this a very natural partnership for both sides."
Sherin Francis of the STB, said: "This MoU has produced strong results over the past few years and we are confident it will once again make a positive impact."
This year Mayotte has assumed the presidency of the Vanilla Islands, the corporate name for the organisation dedicated to developing the tourism industry for the six member states of Seychelles, Mauritius, Reunion, Madagascar, Mayotte and the Comoros.
Seychelles was represented at the handing over ceremony by the Principal Secretary for Tourism, Mrs. Anne Lafortune. She said: "We would like to push on product diversification, focusing on cultural events and eco-tourism products and designing responsible tourism packages instead of focusing only on responsible accommodations."
She also emphasised the importance of developing and improving port infrastructures to benefit from the cruise ship market and the development of regional connectivity between the islands.
The Vanilla Islands brand was created in August 2010. Seychelles was first to head the organisation serving in 2012 and 2013 and will take the presidency again in 2019.