Queen Victoria reigns at Mahe Quay
3rd May 2016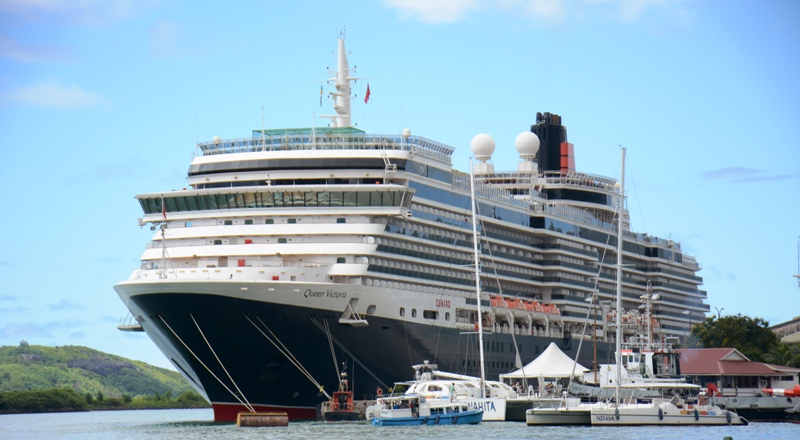 Records just keep getting broken at Port Victoria.
The 298m long Queen Victoria has now become the longest cruise ship to berth at Mahe Quay. Launched in 2007, the Cunard liner has 1,003 cabins and can accommodate up to 2,014 passengers, with 900 crew.
The largest ship up to her arrival was the 273m MS Aurora.
Colonel Andre Ciseau, chief executive of Seychelles Ports Authority, said: "It is the biggest cruise ship in the history of Seychelles to ever berth at the Mahe Quay.
"We will continue to work very hard to bring such cruise ships to Victoria in the years to come, because it is very important to the Seychelles economy."