President Faure flies flag for Seychelles at Commonwealth meeting
9th May 2018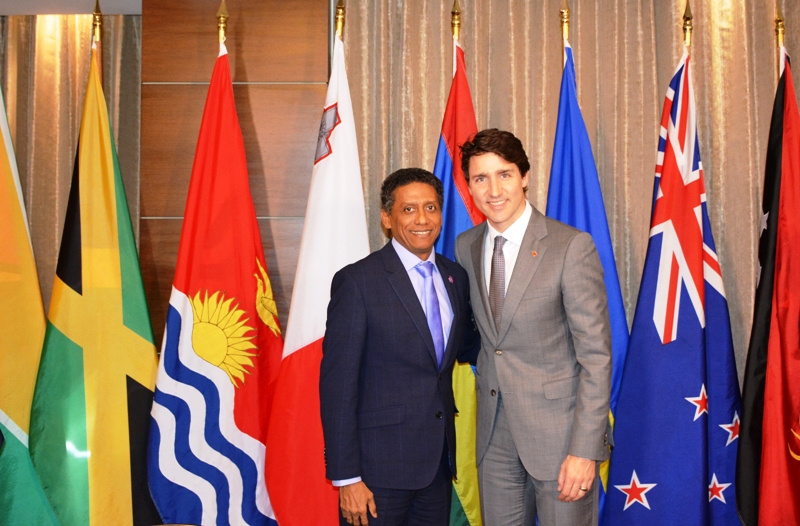 President Faure kept the profile of Seychelles high during the Commonwealth Heads of Government Meeting (CHOGM) in London.
He congratulated Canada's Prime Minister Justin Trudeau after the Canadian government pledged its support to small island states (Sids) such as Seychelles in tackling climate challenges.
President Faure expressed his appreciation that Canada will be a strong advocate for the small states as it takes over the presidency of the G7.
He went on: "Seychelles is pleased to push forward the importance of the Blue Economy, as it represents the next frontier for our economies. The Blue Economy represents an opportunity for us to collectively share our aspirations and the good work that we have been doing."
Mr Faure also met with the Prime Minister of India, Narendra Modi, the Prime Minister of Australia, Malcolm Turnbull, and Harriett Baldwin, the UK's Minister of State for Africa.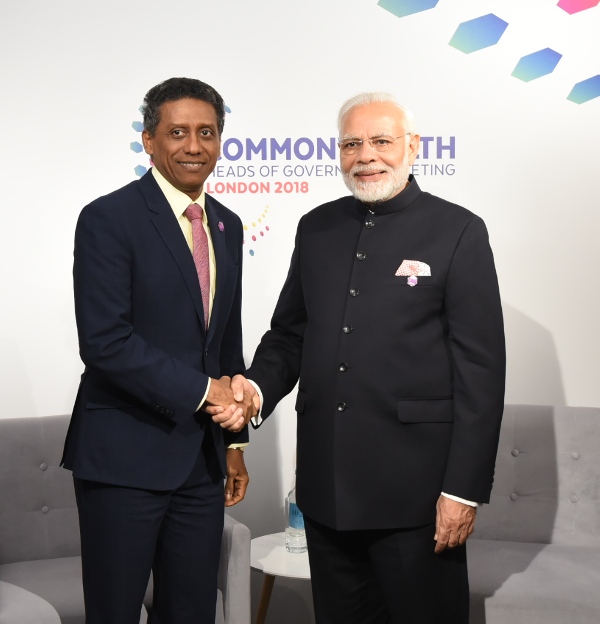 The President had attended the formal opening of the CHOGM at Buckingham Palace and with other heads of state and government from the 52 Commonwealth countries later took part in a retreat at Windsor Castle.
Invited to make an address by the Royal Institute of International Affairs of Chatham House, Mr Faure spoke about Seychelles' approach and vision for sustainable development, where he impressed the need for building strong institutions, robust legal frameworks, mechanisms of accountability, and most importantly, the inclusion of citizens' consultations.
He said: "We are a small island nation, but we have a story to tell the world."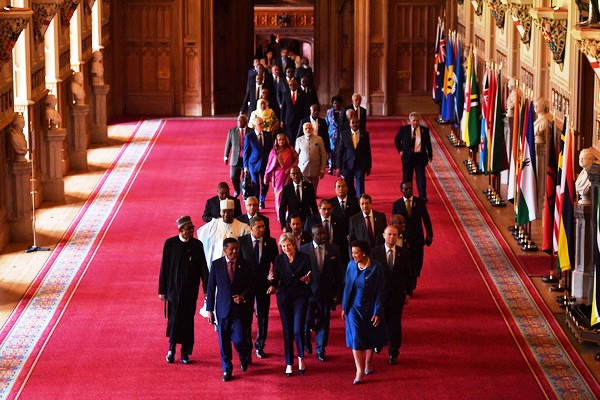 To celebrate and promote the values of the Commonwealth, the British High Commission in Seychelles hosted four themed 'Big Lunches'. As reported earlier, Seychelles Life, the Seychelles High Commission and the Commonwealth Office hosted a similar event in London.
The 2018 Meeting was significant in another way too: It was the last one for the Queen – Prince Charles will now take her place as head of the Commonwealth. The role is not hereditary, but the Queen, who is 92, used the CHOGM gathering to say it was her "sincere wish" to be succeeded by her son.