Plague fears in Seychelles after tragedy for sportsman in Madagascar
14th October 2017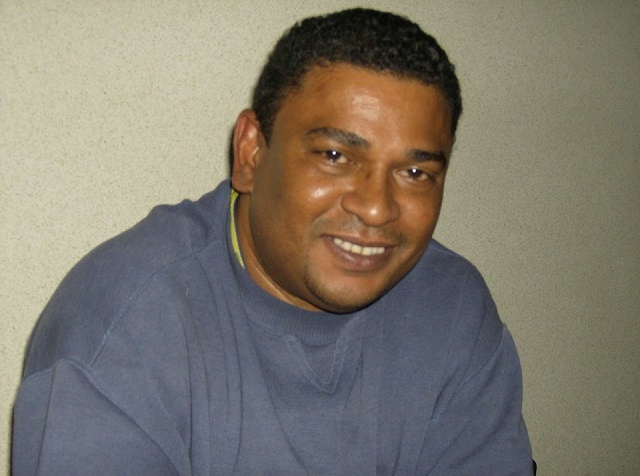 Plague has spread to Seychelles after claiming the life of dozens in Madagascar including top Seychellois basketball coach Alix Allisop.
Authorities in Seychelles say a 34-year-old man was diagnosed with pneumonic plague after returning from Madagascar on an Air Seychelles flight on October 6.
Health officials are said to be monitoring 258 people, including passengers and crew, as well as the man's family and patients at a health centre where he went for treatment.
The airline has since suspended its Madagascar flights.
The Minister of Health, Jean-Paul Adam, told the National Assembly: "The 258 includes 41 passengers and seven crew from the flight, 12 close family members, and 18 staff and patients from the Anse Boileau health centre. "
The man taken ill had disobeyed instructions given upon his arrival to remain at home and instead went to a party that same evening.
Mr Adam said that "all the 170 people who were at the party including the 13 staff working at the venue are also under passive surveillance".
He added: "We were already putting Seychellois and tourists under active observation at their homes or at hotels. But as from today, all those arriving from Madagascar will be put in isolation for six days."
Mr Allisop, 49, had been assisting the Seychelles' men's reigning champion team Beau Vallon Heat in the Indian Ocean Club championship when he was taken ill.
Giovanna Rousseau, chief executive of the National Sports Council, said: "He was having breathing problems since he arrived in Madagascar. His condition got worse which is when he was taken to the hospital."
Doctors were unable to save him.
Mr Allisop was an assistant sports coordinator with the National Sports Council.
Mr Rousseau said his death was a blow both to the council and to the world of basketball in Seychelles. He went on: "Alix has worked with the sports council for a long time. He was always in basketball and helped a lot."
Terence Barbe, director of sports development and management for the council, worked directly with Mr Allisop. He described him as someone who knew basketball "in its totality" and was well versed in the constitution of the local federation.
He said: "Alix has been playing basketball since Mont Fleuri secondary school. He also coached several teams including the national selection. He was an excellent technician and worked well with young players."
Plague is endemic in Madagascar, and the country typically has about 400 cases a year. But the disease is normally confined to the rural central highlands. Most cases there are spread by fleas that bite rats, which increase in number after the rice harvest.
However, the country is struggling to contain the latest outbreak that began in August. It has killed at least 50 people so far, with 500 confirmed cases reported, according to the World Health Organization and Madagascar's health ministry.
Schools have been closed, and large public gatherings such as sporting events and music festivals have been banned.
This outbreak has alarmed health officials because it has reached several Malagasy cities, including the capital, Antananarivo, and because most cases are of the pneumonic form, which is spread by coughing. The infection attacks the lungs and can kill within days.
The case in the Seychelles is the first instance of the current outbreak spreading to another country. Officials are worried it may gain momentum, like the 2014 Ebola outbreak, which killed more than 11,000 people.