One year on, Seychellois celebrate the first anniversary of the astounding 2016 election
12th September 2017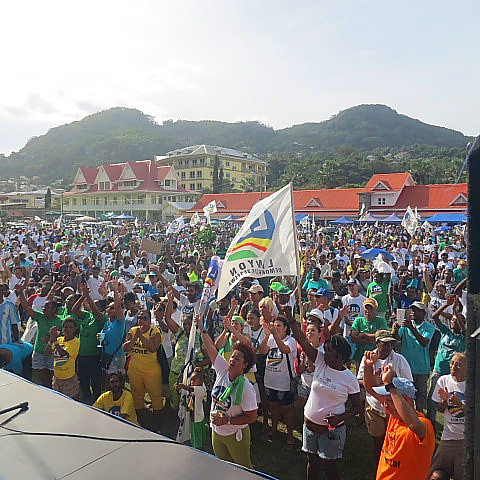 Crowds gathered in Seychelles to mark the first anniversary of the epoch-making National Assembly elections.
Just 12 months ago the political landscape in Seychelles dramatically changed when the Opposition coalition Linyon Demokratik Seselwa (LDS) broke the ruling party's four-decade grip on power.
As our pictures show, there was great celebration at a rally held in Victoria. For thousands of Seychellois it was a day to remember.